OH SHIT OH SHIT OH SHIT FIND HER BEFORE SHE DOES SOMETHING REALLY DUMB LIKE RUN INTO THE VOID

I mean she'd probably not like run straight into it, not that dumb, but really. She doesn't know what it is exactly. No one needs Elizabeth to lose a hand or something trying to figure out where the rest of the street is.
Aaaah crap!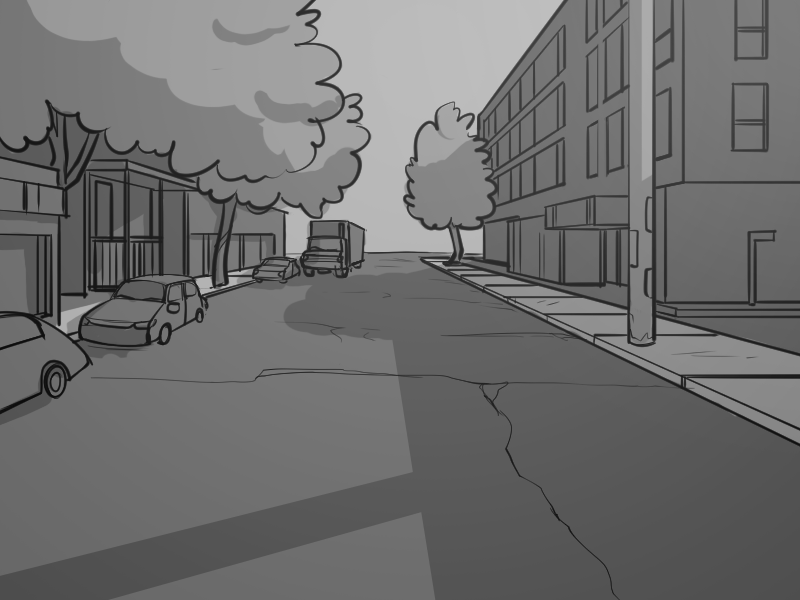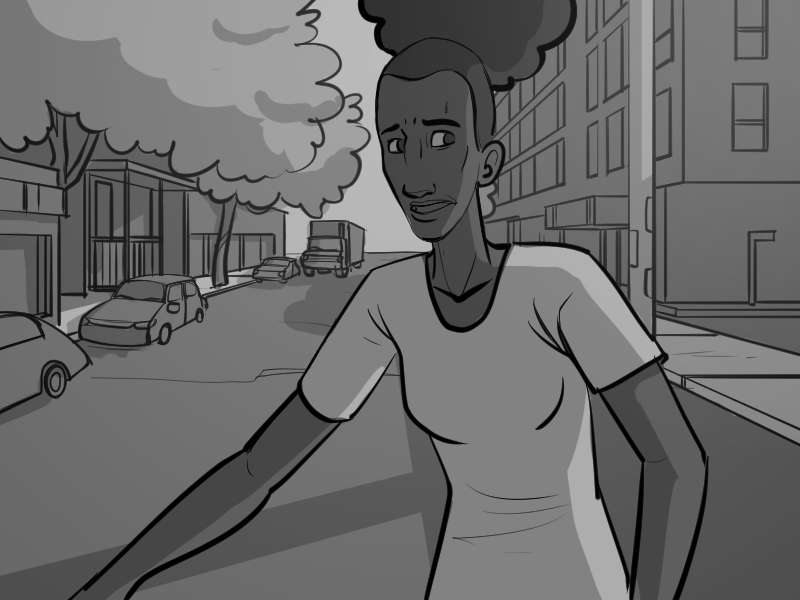 Or doing something as simple as going down stairs. In her condition she's probably not thinking straight and barely able to walk.
What if she trips over something or
worse
, what if she walked right into the -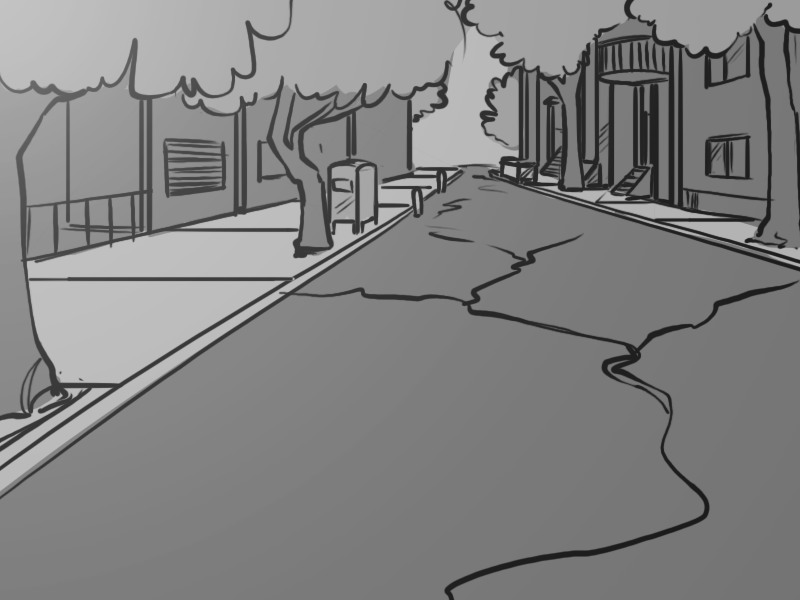 Crap!

> Yell and see if she's within hearing range
"Elizabeth!?"
Kendra's voice sounds very loud to her own ears in the near silence of the moment.
No response, save for the sound of her own blood rushing in her ears. Kendra doesn't see her anywhere on the street.

> She can't have gone far. Look around; you need to find her before she gets into trouble.
Of course she can't have gotten far! She has a major head injury and even if she didn't, there isn't any far to get too. The Moment is too small to accommodate the concept of 'far', but where would she even be going?