Kendra's dream is simple.
In her dream she is anywhere, literally
anywhere
, other than
here

>KENDRAQUEST 2015: START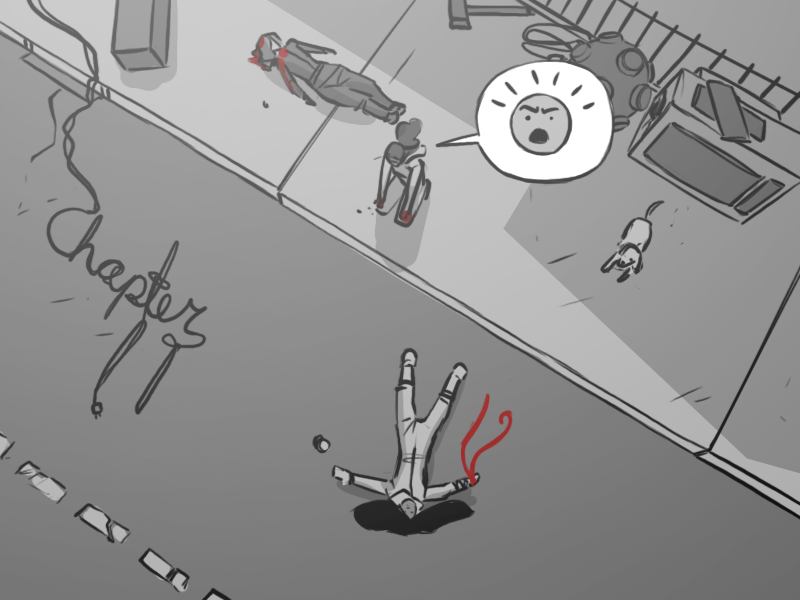 Here being an alternate dimension, barely wide enough to spit across, which is powered by the ghastly eminations of a
giant bug from space
, and contains two badly injured and possibly dying young ladies, a beagle that is probably a ghost, and fuckall in terms of medical professionals!
CRAP! AAAH!
GODDAMIT BINA!
Tabernac… couldn't you have collapsed AFTER we'd gotten inside!?