>Use something big to block the stream and do morse code.
She'd try that.

>Cut off Hand
Or even that!
But right now, she can't. She's using both hands to avoid falling.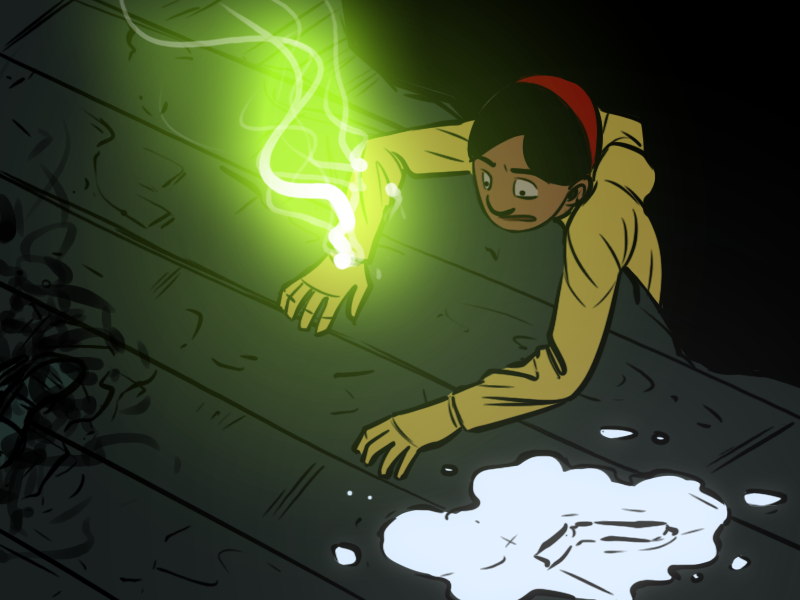 She's not sure exactly what will happen if she falls in, but it's unlikely to work out well with her plans. Things are already complicated enough without adding spontaneous time travel and possible brain damage into the mix.
Notes

Typo: So… we save people, and get then we get out
Thanks Snorkel!

+1 reader!
Waaah! Thank you for reading! Jeepers!