>Thank her. It's the least you're going to do.
"Thank you," I say, trying to wrap the scarf around my neck. A surprisingly difficult job when one arm is full of beagle. "Look, I don't know - I'm not - I'm going to
try
to fix this. I'm not sure if I
can
but - "
"Yes, yes. But now you should be going. And take Earmuffs with you. She shouldn't be around for this."
The sky opens up it's jaws.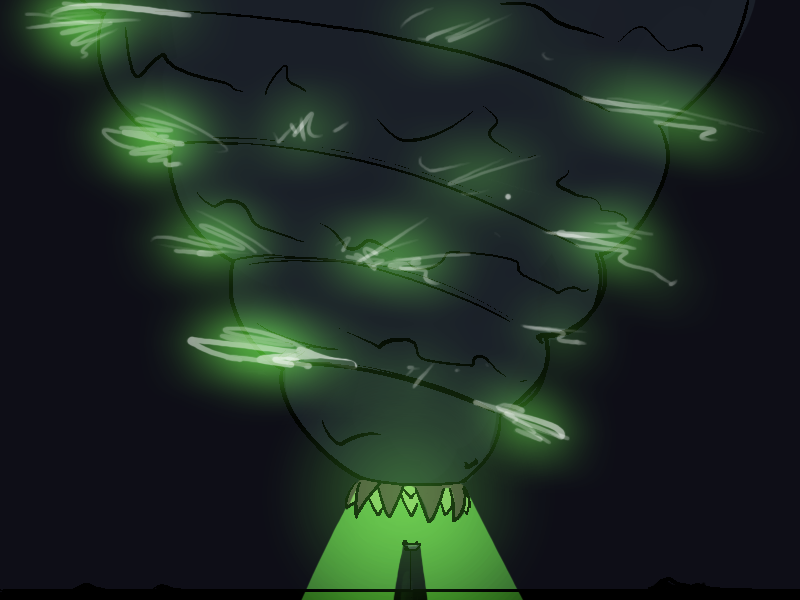 >bina: ask josephine why you can remember her if it never existed
"Wait, how can I remember you - how can I be
talking
to you if you never existed? How can any of this be happening? If you're cut out of reality, shouldn't this be, you know, impossible?"
"You're talking to a skeleton on a flying boat about to be eaten by the sky, and THIS? This is the part of your situation you find hard to believe?"
"Uh -
"I've already told you why. You'll figure it out. Now get out of here!"
"But -
"Look!"
Her voice cracks a little,
"Everything else is gone, just - let me have this. Let me be brave now. I am trying and you are making it very difficult. Just go!"
Her voice cracks on the last sentence.
Oooohkay, I get the picture. Now all I need to do is figure out how to wake up!
Should be easy…
Right?
Notes
Been meaning to make some (semi)proper fanart for your adventure for a long time jack.
And damned if you don't deserve it, we're fast approaching the 2 year mark of daily updates. Your shear commitment to your comic is really inspiring, dude.
https://dl.dropboxusercontent.com/u/45027642/Adventures/All%20Nite%20Laundry/fanart/vero_2015_01_29.png"/>
Aaa! Wow! Thank you Vero. That is really awesome looking.
And yeah, two years… that is going to happen. Yikes. I've been trying not to think about that.