>So, break ups suck, huh?
Does it even count as a breakup if you're not, like, officially together? We'd only been sort-of maybe together for like four months.
Ugh! I want to DO something, scream, or punch the wall, or
something
, but I just sit here in this stupid plane and I - I'm not going to cry. If I cry one of the ever perky stewardesses will come over to ask if I want a tissue or something and then I really WILL break down, bawling, snot down my face, ugly crying, and everyone will look at me and think I'm crazy.
If they only knew.
The dumbest thing. The DUMBEST thing about this is that IT WOULD HAVE BEEN SO EASY TO FIX THIS.
Keep it together Bina!
Oh god, he's looking at me again.
I'm pretty sure my seat-mate thinks I'm a lunatic or a terrorist or something. He keeps shooting worried looks at me.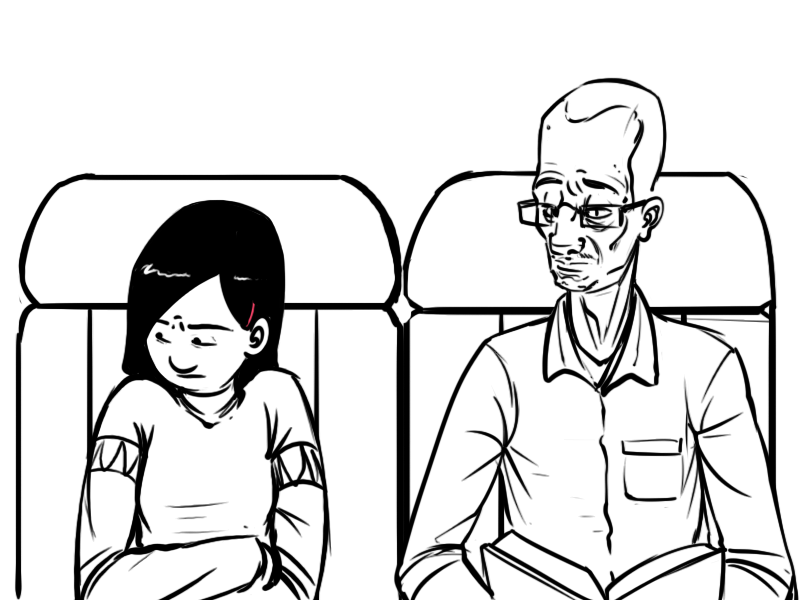 I want to shout at him, "YES! I AM VERY UPSET! I TOLD MY ON-AGAIN OFF-AGAIN I-DON'T-KNOW-WHAT THAT I WAS TOTALLY COOL WITH HER TAKING ADVANCED PLACEMENT AT THE UNIVERSITY OF TORONTO BIOLOGY PROGRAM AND LEAVING THE CITY WE BOTH GREW UP IN AND ALSO ME, BY EXTENSION. I DID THIS EVEN THOUGH I KNEW SHE WANTED ME TO SAY SOMETHING, IT WAS RIGHT THERE IN HER VOICE, IN HER FACE, WHEN SHE SHOWED ME THE LETTER."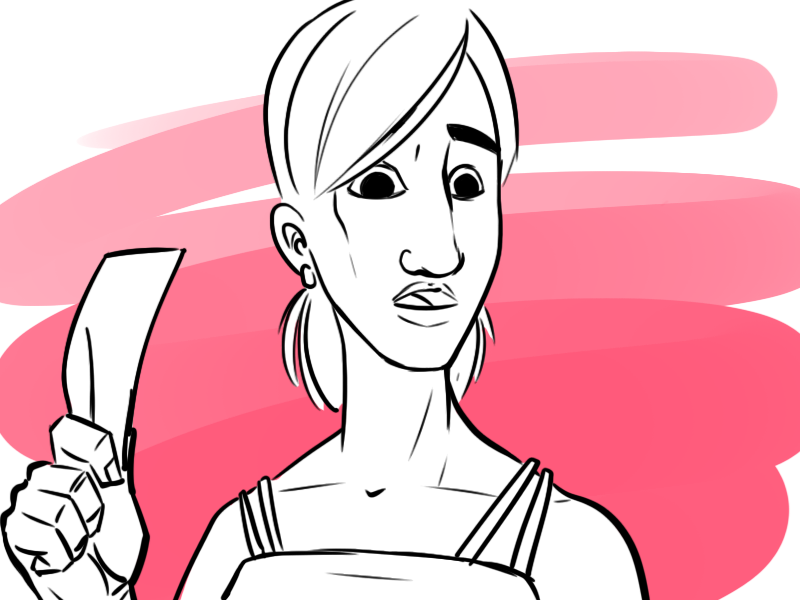 "SHE WANTED ME TO ASK HER TO STAY, OR TO SAY I'D GO WITH HER, BUT SHE ALSO WANTED TO GIVE ME AN OUT BECAUSE HA HA, BECAUSE SHE KNOWS ME, BECAUSE SHE LOVES ME, AND I
ALWAYS
NEED AN OUT, BECAUSE I AM
AWFUL.
SHE GAVE ME AN OUT AND I TOOK IT. I TOOK IT AND LAUGHED AND CONGRATULATED HER ON GETTING ACCEPTED AND SAID I WAS PLANNING ON ACCEPTING AN OFFER FROM MCGILL IN MONTREAL FOR THEIR COMMUNICATION ARTS PROGRAM AND… AND…"
I say none of this, of course.
Because that would be crazy.
She gave me an out.
And I took it.
And in her eyes, no surprise, just resignation, which made it worse.
And here I am, six weeks later, on a plane to Montreal, and she's 1500 kilometres away in Toronto.
And this is going to be my life.
Again.
Notes

That "Aaaah!" made me giggle.
: )
Thank you everyone who filled out the survey. You are all awesome people and your answers are really detailed and useful and I am really grateful that you took the time to fill it out.
If anyone else wants to fill it out, you can
find it here.