It'd be really awesome if we could somehow trick Horatio into getting in the elevator and trying to close the door then just apply as much downward force as possible to make it fall (I doubt the cables are in good condition), but I think it'd be much more realistic to go down a floor and try to lose him there.
God, wouldn't it?! It'd be perfect!
But there's no way she can see to get him in there… crap!

> BINA: FLY YOU SILLY PUPA
More running! The best!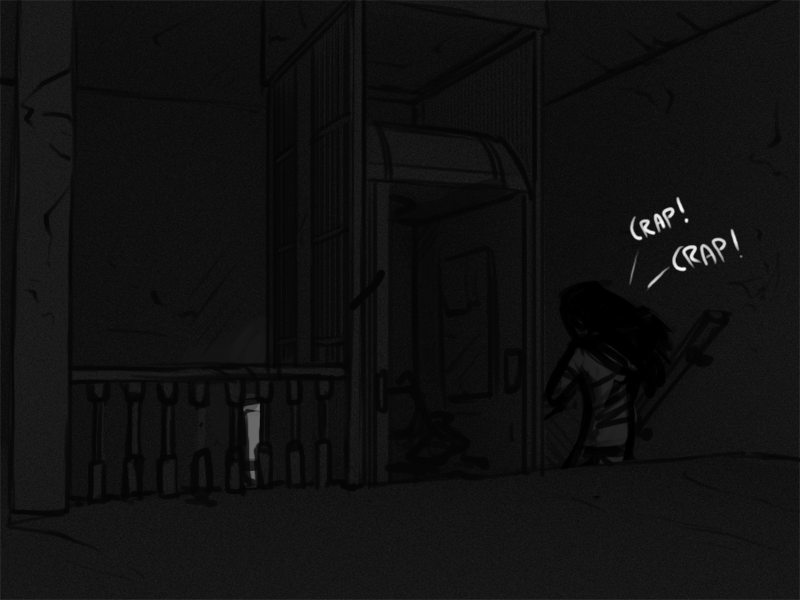 Stupid knees!
Bina half runs, half stumbles down the stairs, but she doesn't fall.
Bounces off the walls a few times, yes, but doesn't lose her feet.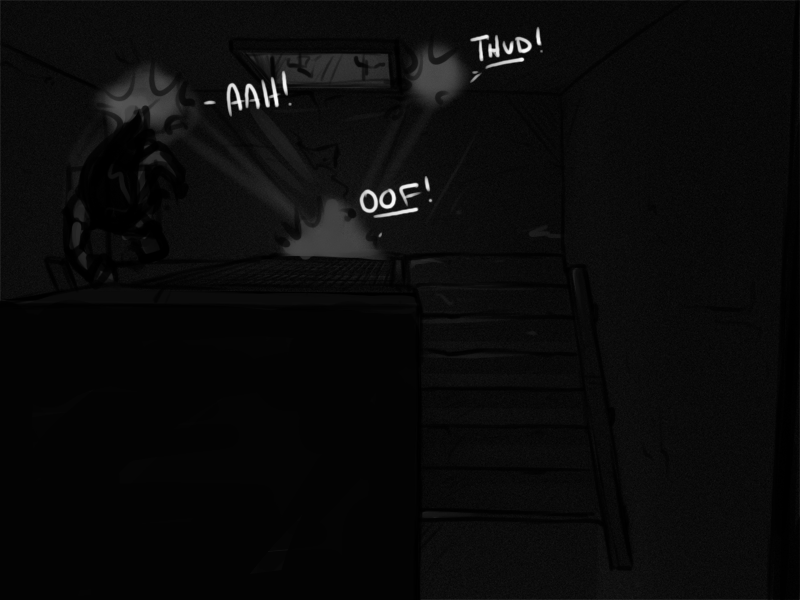 "So far so good," she thinks.