Although you have secretly wanted to get down with Kendra for a while, ( :winky: ) that's probably not what this is about. Ask her what's going on? Some new threat? More threatening version of old threats? What??
Yes!
Wait, no!
It's like -
OK, there
may
have been
one or two
scenarios that
might
have wandered across her mind, AT SOME POINT, and those scenarios could have
maybe
started with Kendra grabbing her and pulling her down onto the floor.
OK?
Maybe!
But this is NOT one of those.
Probably.
It's not! It totally definitely isn't.

>Bina: fall down in a totally-not-awkward mess of limbs and ask Kendra what's going on while disentangling yourself and fiercely wishing you were incapable of blushing.
Now if only her face had gotten the memo.
She tries to play serious.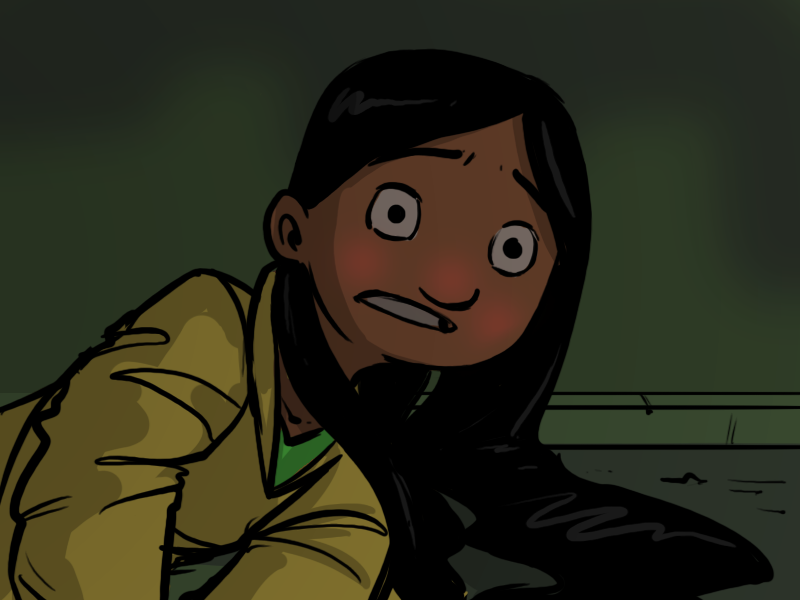 > Whisper "What is it?"
"What is it?"
"Shhh!"
At least Kendra doesn't seem to notice her blushing.
Good. That's good, right?
[size=10]"Ok, ok… what is it?"[/size]
"Over here… shhh…"
Kendra points.

>Be quite, Gregor.
"It's Gregor…"