I… Did that ju…? Wh…?

>KENDRA. KENDRA YOU SHOULD HAVE JUST KEPT MOVING. YOU POKED THE [STRIKE]BINA[/STRIKE] BEAR. NEVER POKE THE BINA BEAR. IT JUST TRANSFORMS LIKE SOME TRANSFORMERS SHIT WHAT THE FUCK WAS THAT EVEN.
She knows! Aaah!

Did the thing stretch to grew bigger? Or did it do that unfolding thing? Where the extra mass seems to be coming? Take notes, Kendra!
It just.
It just like…
It
opened
and then there was more of it. Things, sliding where there should have been no sliding.
It had shuddered, opened, and then… and then a wave of meat.
And a stink. Not organic, as would make sense, or even
wet
, though it's interior glistened, slick and oily.
A hot smell.
Dry.
Metallic.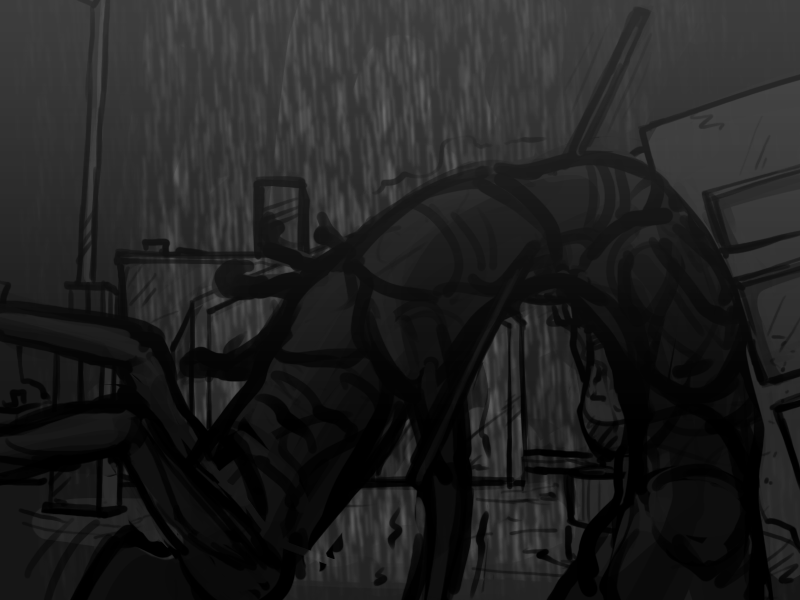 There are three torso's now.
It sort of… ate her pipe.
It's stuck in the side there. Half way up (down?) the second rib-cage.

UH. That went wrong. Probably no point in trying to apologize. Switch immediately to option 2: FLEE. With great alacrity!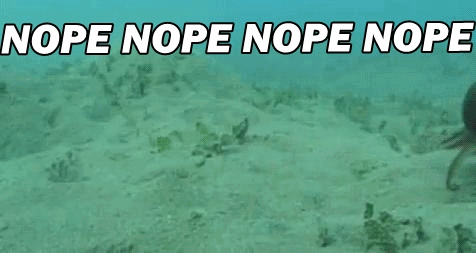 RUN DAMMIT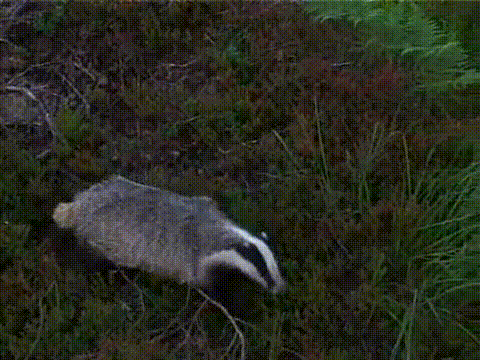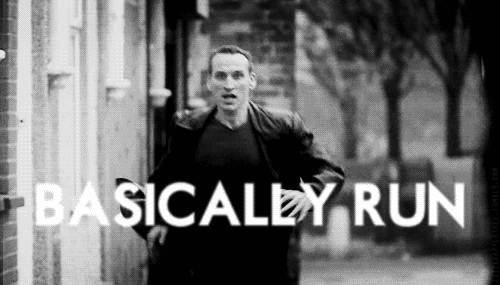 Now would be a good time to be anywhere but here.
Yeah! Yeah! Time to go!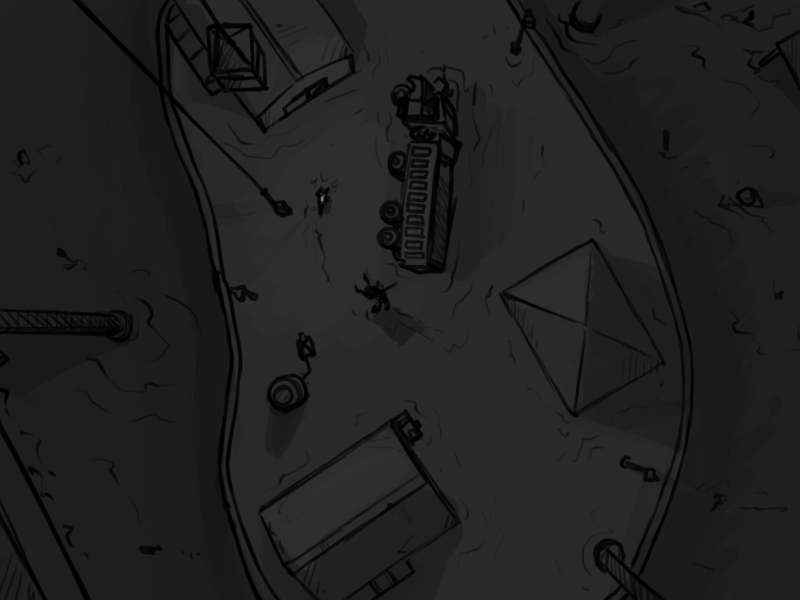 She needs to get this thing away from the tent entrance, 'cause she is
not
leaving without those maps. She hopes that the extra weight will slow it down.