> Hit it. Hit it really hard with your metal pipe.

(I still say breaking its legs is safer, as it may be immortal and leg damage is more likely to hinder its movement.)
Yeah, not a bad idea, but to get to it's legs she'd have to get within reach of the
arms
, and she's not really down with that whole idea.

DO NOT look at its face. That is where horror comes from.
Either bash the crap out of it with your pole, or flee. One or the other. Don't consider any other actions.
Bash the crap out of it! That seems to be the order of the day!
BASH THE CRAP OUT OF IT!
Come on stumbly! Come to Mamma!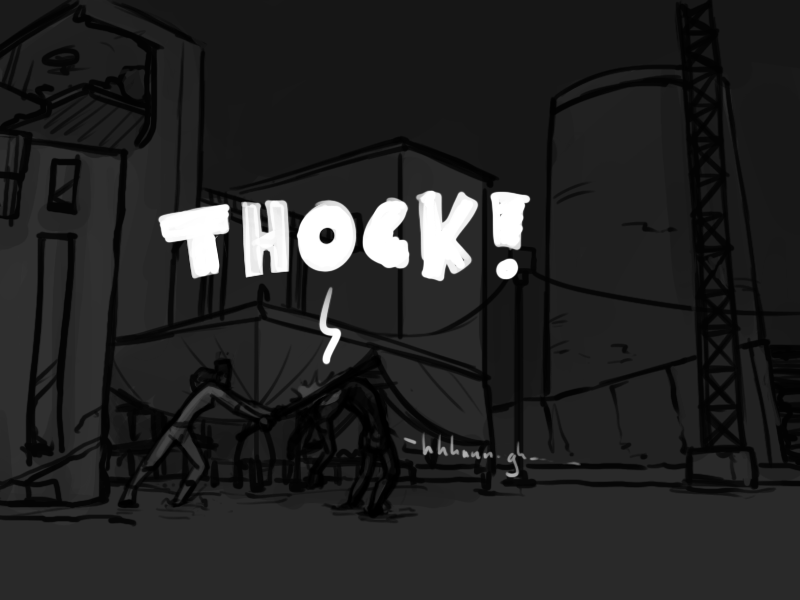 Err… it's like hitting a rubber sack full of wet cement.
Maybe if she does it -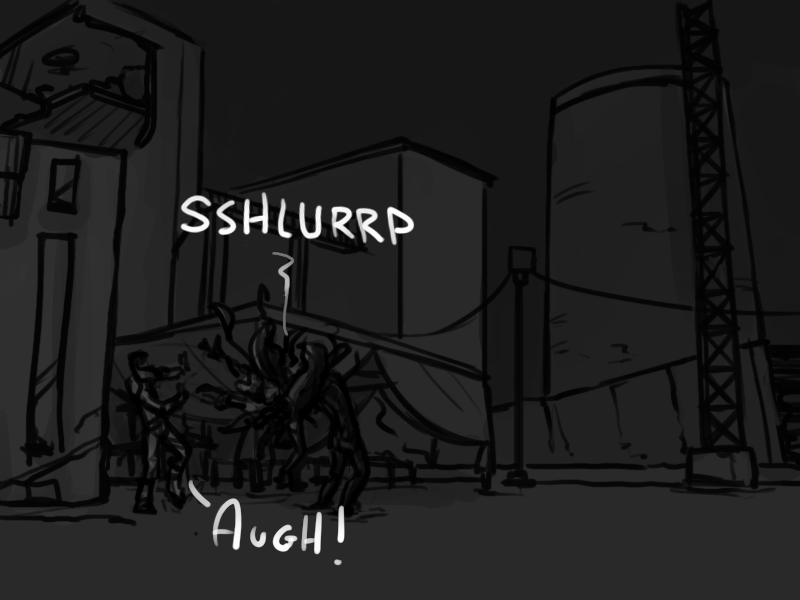 OH HOLY CRAP!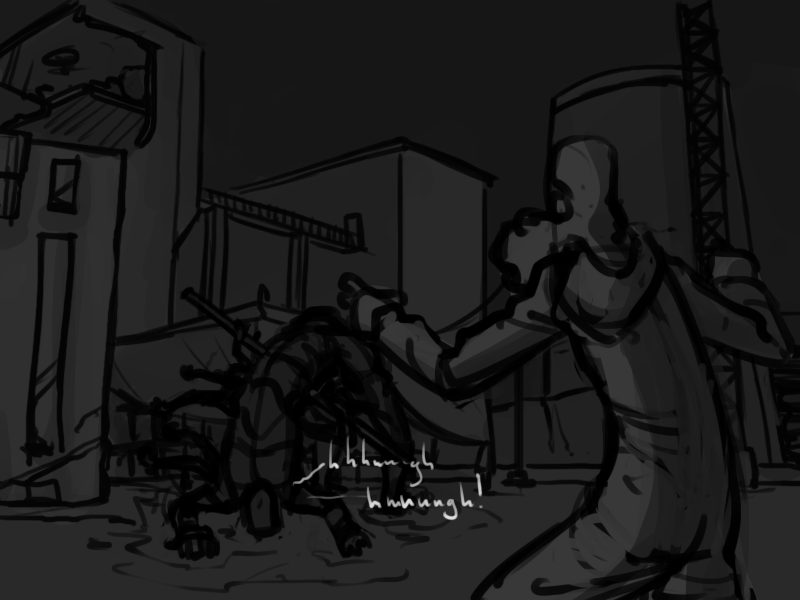 OH BLOODY GODDAM HELL!
Notes
Spoiler
http://www.ricedigital.co.uk/wp-content/uploads/2013/04/Deadly-Premonition-PP.jpg"/>
?????????????????????????
!!!!!!!!!!