"Is that the phone?"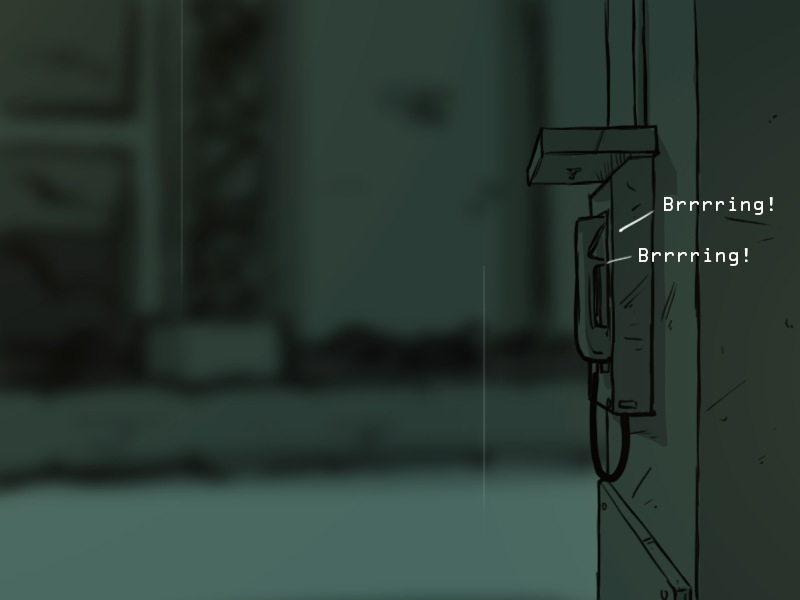 Every time you get in the shower, the phone rings. It never fails.
"Every time! Every time I'm in the shower! It's like a law of nature!"
"Can you get it? I can get it!"

Bina, die from embarrassment because you are still wet & naked from showering.
"No!"
"Bina! This is important!"
"No! I can get it!"

So… How long till they remember not to run on slippery surfaces?

Oh, shit, yeah.
Kendra + Bina: Don't run to get it, if you miss it you can always call whoever's on the other end back. Don't fall down in the water.
"Don't -




>RUN RUN RUN GET IT GET IT GET IT






> Quickly! You need to answer it!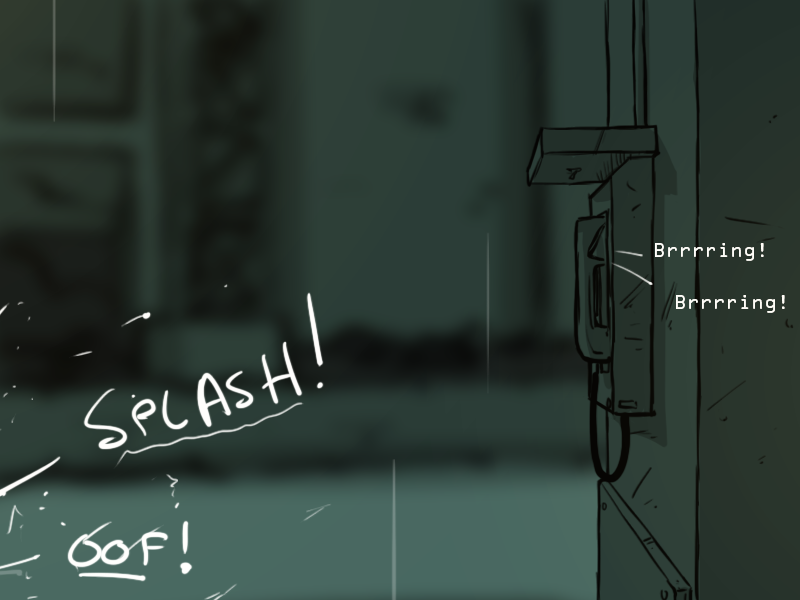 - run…"
"I'm fine! - ow - totally fine!"

Kendra, get the phone, Bina might grab it with her time hand and then who knows what could happen?
"Left hand!"
"What?"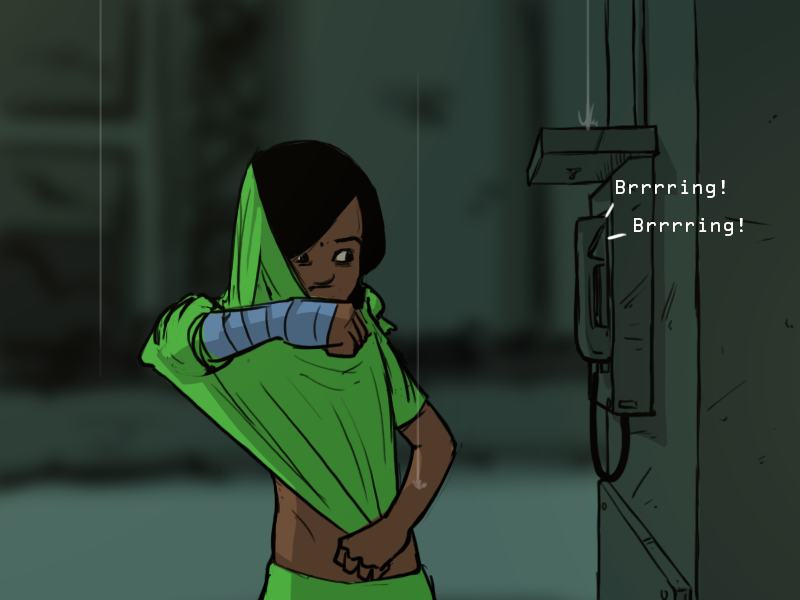 "Use your LEFT hand! No scary woo woo! Phones have magnets in them!"
"Right, I mean left! I mean, good idea!"

Answer the phone.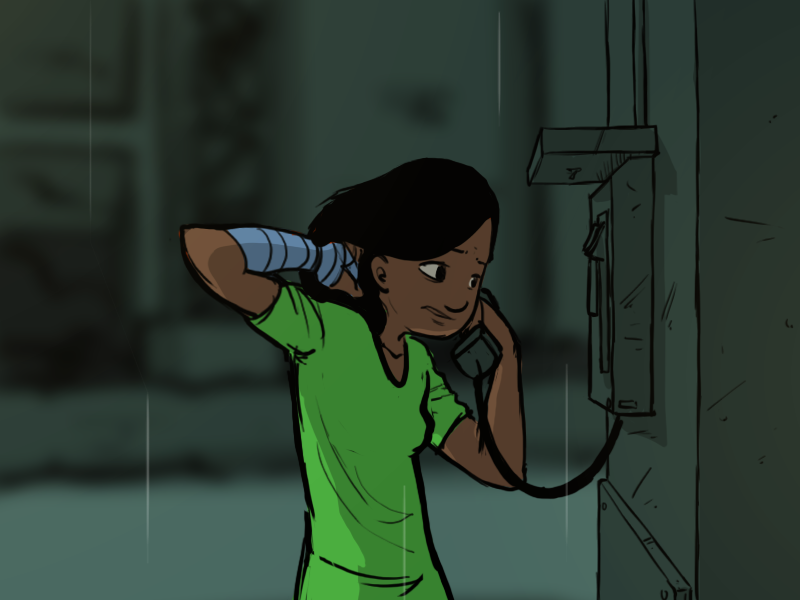 "Hello?"
"Hello?"
"Did you get it?"
"Yeah - I got it!"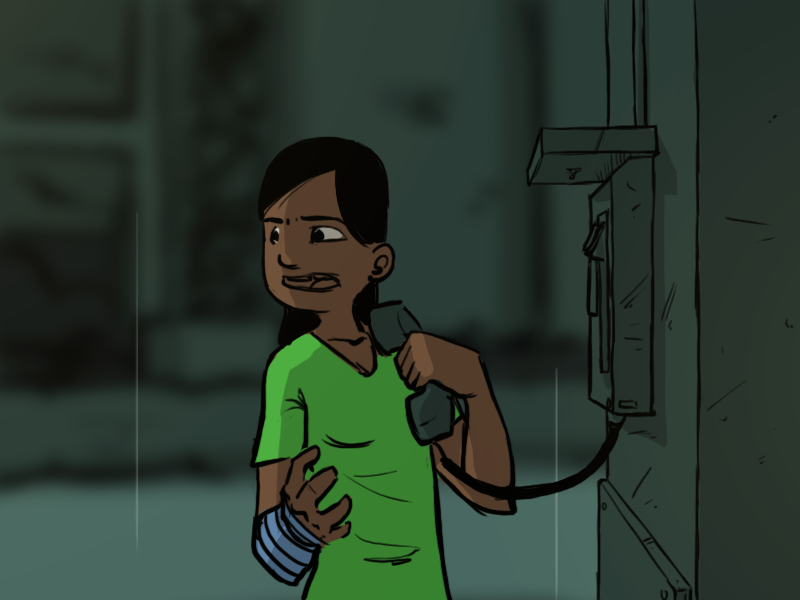 "I'm coming out now!"
"Yes, right, OK! I'm not naked anymore!"
"Uh, what?!"
"Ack! It's not - I mean - Sorry! I mean - hello, how are you?"
"Kate? Is that you? Who is this? How did you get on this line?"