Bina: Do the glowy thing.
"Hooooah boy…."
The cracks are everywhere. Running over and through and into each other in crazy endless zigzags. Layers and layers of them. The place isn't just cracked, the entire factory looks like it's one good kick away from shattering entirely.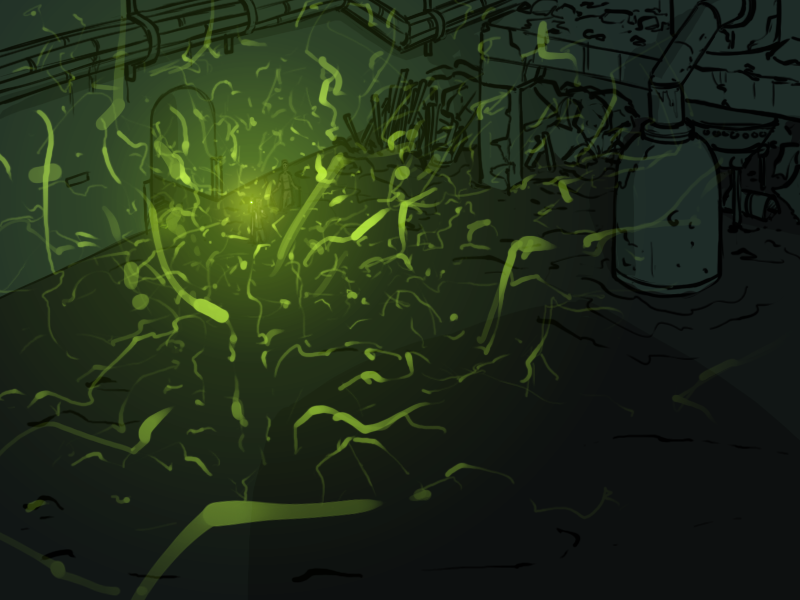 Keldra: Forget to look away.
Still this.
"Jeesus, does it always look like this?"