> THAT'S BLOOD. AS IN YOU ARE BLEEDING HEAVILY.
> Realise that and finally come to your senses.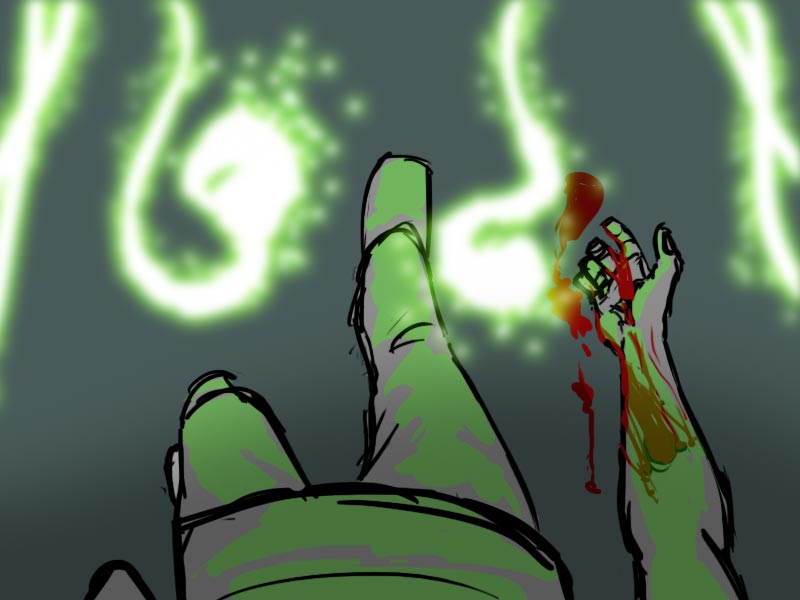 Blood.
Right. Yeah. That's supposed to be… on the inside.
When it's outside it's bad. Right?
Why doesn't it hurt?
That should be hurting. A lot.
Bina looks up again.

>Have a hallucination that the green tendrils are snakes coming to bite you
Look at that.
She doesn't even need to hallucinate. They ARE coming to bite her.
They're not snakes though.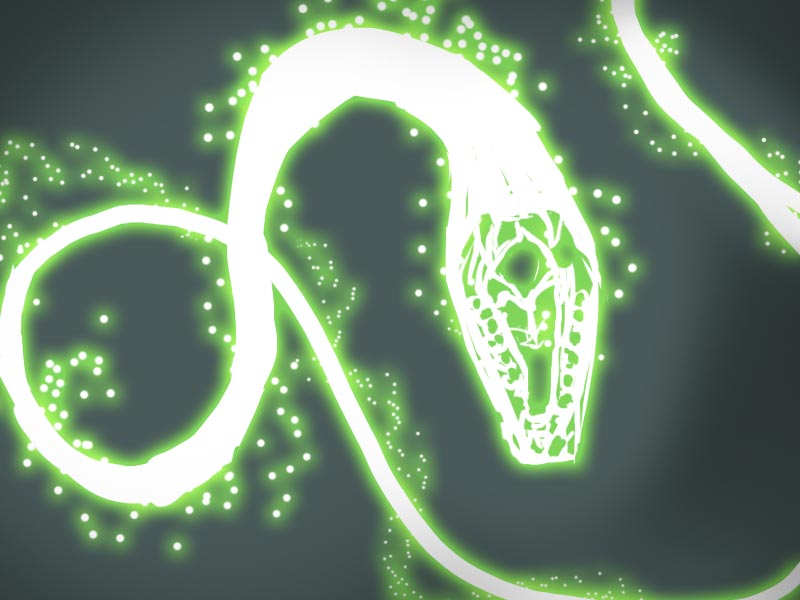 Wrong teeth.