> So how do you play this game??
I'LL SHOW YOU!
See? He opens the door and then -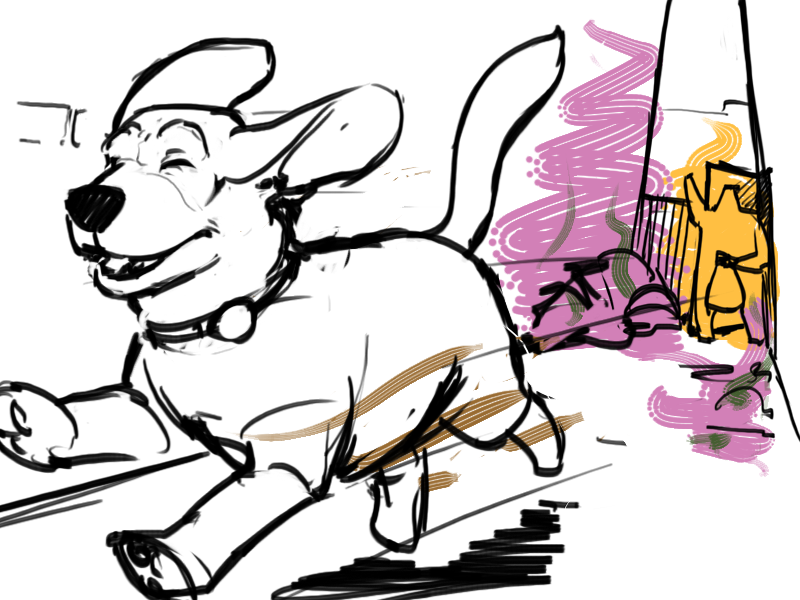 I RUN THROUGH HIS LEGS AND OUT INTO THE OTHER PLACE!

(Gregor Pack Leader: Do not seem to be having much fun.)
"Oh no! Piotyr! Again!? This is third time today!"
The other place is GREAT! It has walls, and a sky, and piles and piles of interesting things, but I don't stop and smell them, I just RUN!
RUN RUN RUN!
"Ugh! Dyadya, I am going after dog again."
"Again?!"
That is old-man-who-smells-like-mints-and-poop. I do not like him. He puts me in the tiny room and NEVER plays the game with me.
"Yes. Again."
"Why are you not putting her in closet like I am telling you to do?"
"Because she does not
like
the putting in closet dyadya!"
"Uuurgh. Fine. Go after her."
"Yes dyadya."
"And make sure she does not get down into building place again or they will be making more of the complaints!"
"Ya ya."
Hurray! Hurray!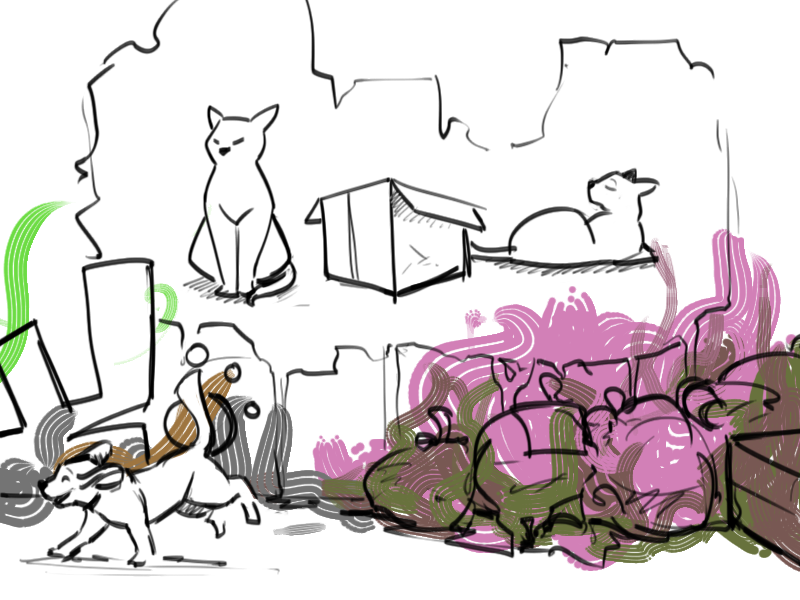 I am the best at GAME!
Notes

Am I the only one who gets shunted a few posts up from where the new post actually is? When this updated just now I got put to "you smell like smells"
Yes, I'm getting that too, started happening recently, within the last few days.