Could it be a wormhole? Is your wrist causing space to open ports for you?
It could be a wormhole!

Kendra Returning?
Maybe this is what it looks like when someone comes
back
. Bina's never seen it from this side.
If this is Kendra coming back, that means that she probably didn't change anything super big, otherwise Bina would probably be flopping in the mud like a fish and… yikes, she hadn't considered that. If she had another seizure here, she'd drown in the mud.

put the brick down. Don't accidentally smash Kendra!!!

Take a few steps back in case it's Kendra reappearing [strike]with an awesome broadsword or something[/strike], and she's about to land on top of you.
With that thought in mind, she lowers the brick carefully and positions herself to catch Kendra when she comes through. There has been enough falling on butts today. More then enough.
When she moves. She notices this.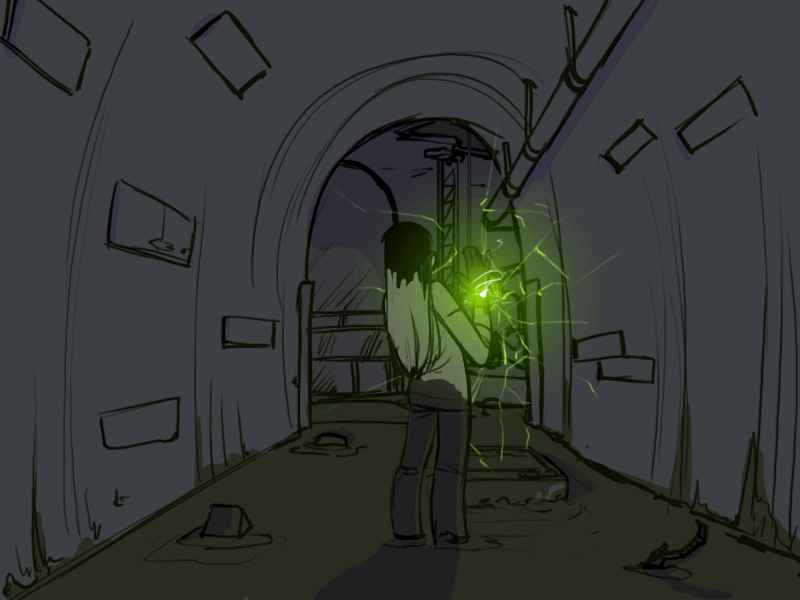 It doesn't look like a wormhole like you'd see on TV. There's no swirly circle, or tinkly noise, or anything. It looks like…

Yeah, might be best to retreat. Besides, those lights look like fractures. Only in space.
Well it looks like something hit the air and the air shattered. Sort of like a broken window, if you kept the broken but removed the window.
Leaving only the highlights where light touched it.
Hmmm…
Only the light.

> Cover your arm to see if it's still there.
Bina covers her hand.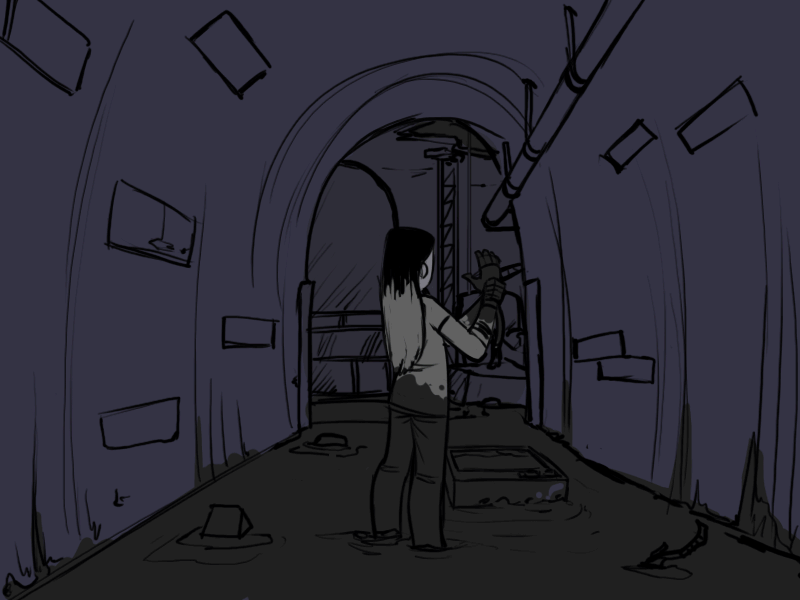 OK. So she can only see the whatever-it-is when the spooky light is shining on it.
Kendra is right. This IS like science. In the scary, dangerous, and probably radioactive kind of way.
It's hard to be sure, but she
thinks
the distortion in the air is smoothing out as she watches, the edges creeping in toward the point of impact.
Cracks, millimetre by millimetre, unbreaking.
Notes
I did not know that! That is good to know. Jeepers. So many ways to die…