"What's the plan?" asks Twelve slipping an arm around Bina and helping her away from the edge. "You're supposed to have a plan, right?"
"I have Six's slingshot," says Bina, wincing as she tries to put some weight on her bad leg. She really is bleeding quite a lot. Her experiment goes poorly and they almost topple over into the grass.
"The Lego thing is the bullet?" asks Twelve. "
This
is your plan!?"
"Yes!" says Bina, who is getting tired of everyone reacting that way. "Wait - You know how the slingshot works?"
"Hey! I'm the one who invented inter-timeline travel on my own. I've read
everyone's
notes," says Twelve. "Does that Lego thing even have enough entropy to make a wake? Without it, you're going to be trapped down he-"
"It'll be fine," says Bina. "It's got like - fifty people, and a dinosaur in it."
"What-!?"
"It doesn't matter!" says Bina, trying to get things back on track. "The bigger problem is that we have to stop the Botfly."
"Well - yeah," says Twelve. "We've been trying that for like ten iterations -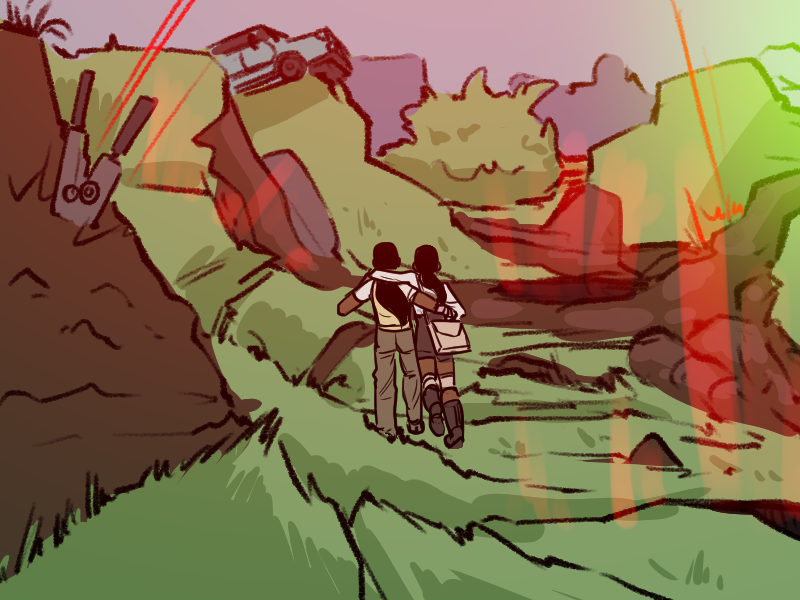 - How is that working out for us so far do you think?"