Bina hauls herself over the mound of earth and tumbles down the heaving grass after the lego -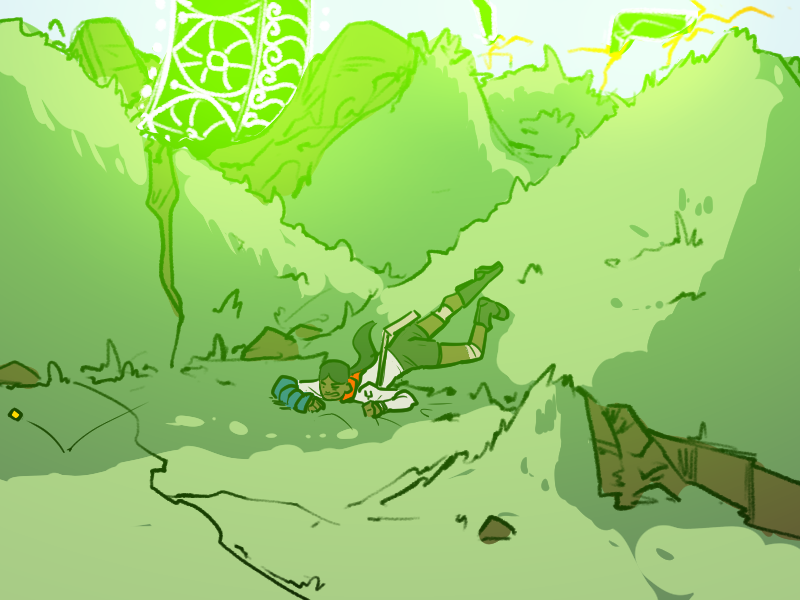 - as the many appendages of the Green lady press further into the flesh of reality.
They hadn't planned around this. How could they have possibly planned around this? The Botfly shouldn't be climbing - shouldn't be
able
to climb - Bina stole all her observers.
She should have been paralyzed, starving, unable to move.
But…
Impossibly.
Unfairly.
She's
here
and her weight pulls the world apart.
Notes