"So… you'll do it?" asks Bina.
"Hell yeah!" yells younger Amie. "This is the coolest thing ever!"
"I know, right?" says older Amie.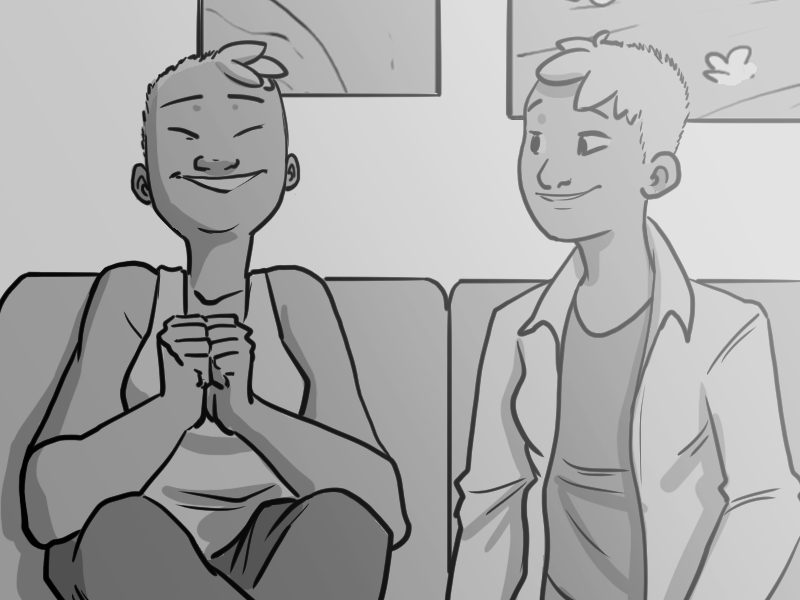 "You have to tell me
everything
!"
"
Later!
" says Bina, seeing things cascading further than she'd intended. "We don't have time right now!"
"Does she have a TARDIS?"
"Yes!" says older Amie.
"Oh my god!"
"It's not a TARDIS," says Bina. "Look-"
"Can we come out now, please!?" calls Emmie, voice muffled by the door to the bathroom. "It's very tiny and warm in here!"