> Just reach back there. You're left handed, right? Turn to your right and reach through with your left hand and totally fail to notice the creepy arm thing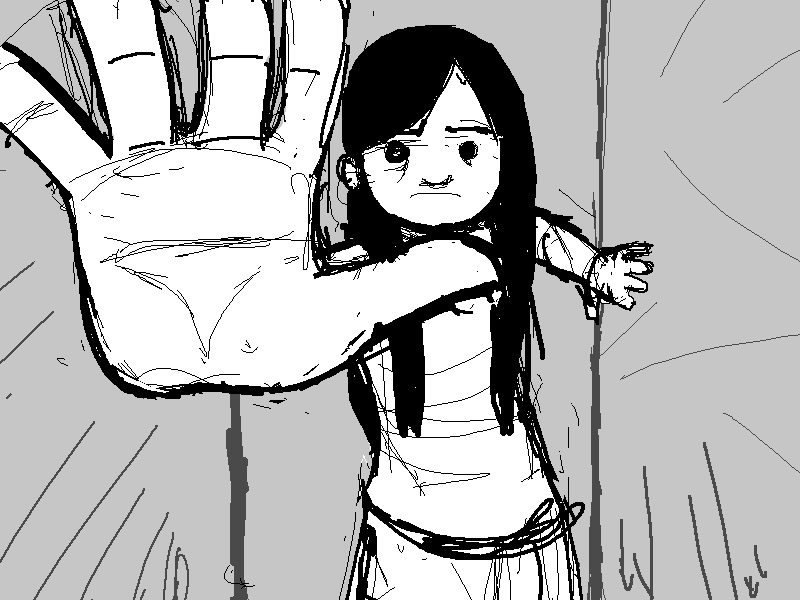 Nnngh. Almost got it….
Bina reaches into the gap between washers. To her right, the washer holding her clothes hums smoothly, going into a rinse cycle.
Gggyeaaah!

> Notice the arm
> Scream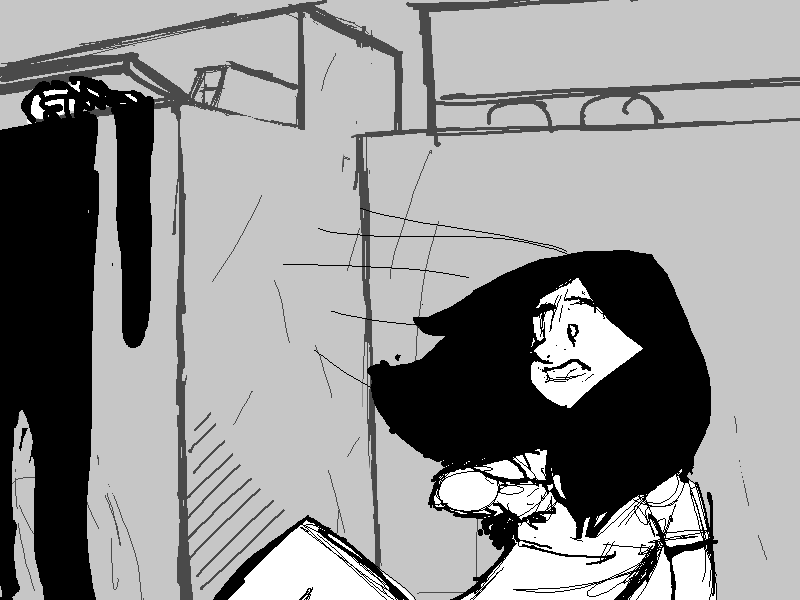 Bina screams.

> Creep: Pop back into the machine as soon as Bina turns to see what's there.

>Arm: Disappear and make it seem like you were never there
>Bina: Panic but start to doubt your sanity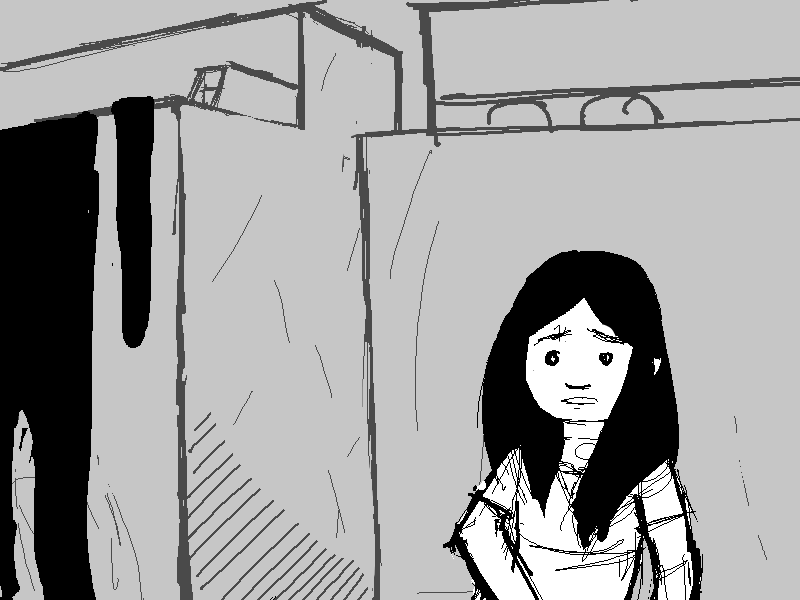 That just happened right?
Everyone saw that? Right? A sort of arm… claw… thing?
In the washing machine?
That was a real thing that happened. Right? 'Cause if that DIDN'T just happen, Bina is going to have something REALLY interesting to tell her psychia -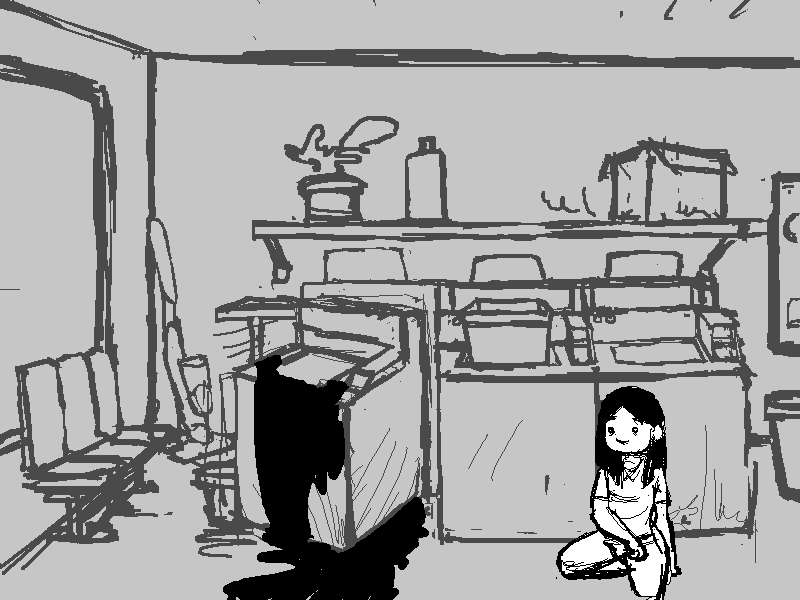 Thud!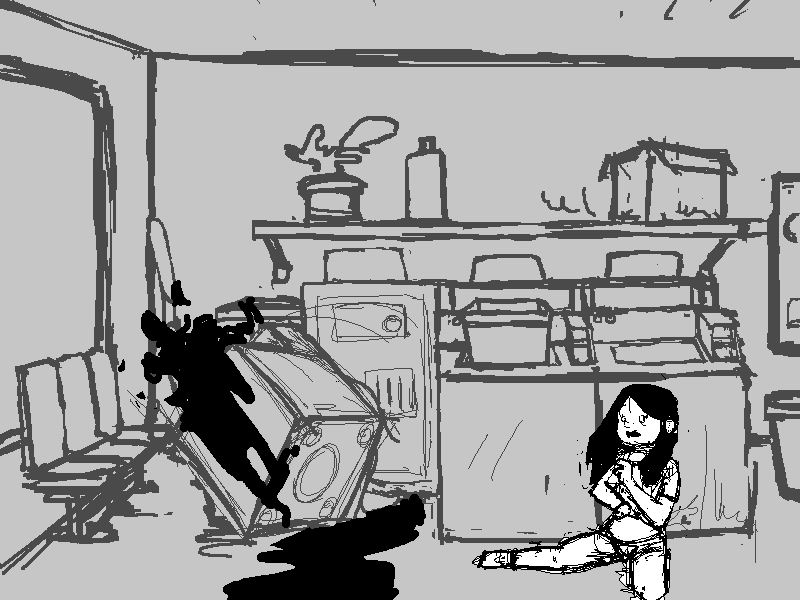 Crash!
Crap!
Oh crap! This is totally happening!

Is that thing made of cloth? If so you should be able to overcome it.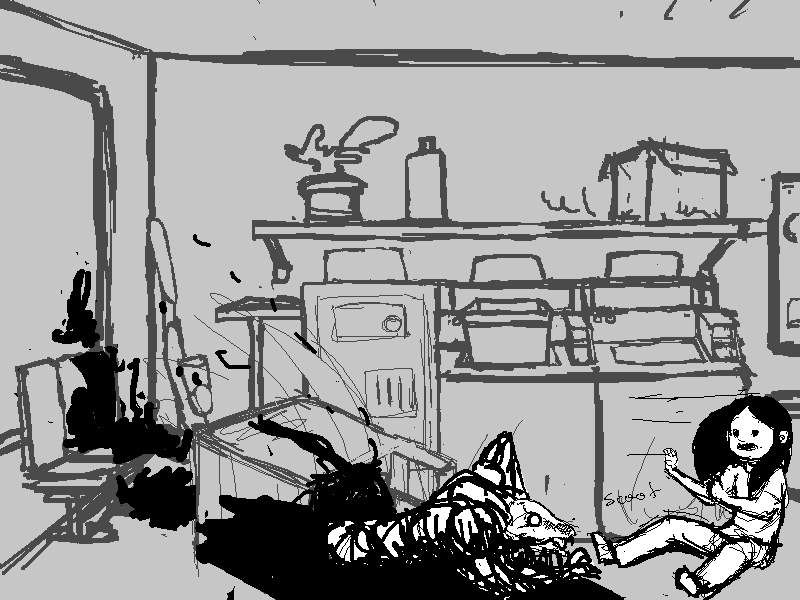 SLAM!
Bina would like to point out that it does not appear to be made of clothes.