Bina shifts position. This angle is all wrong.
This would be WAY easier if it were her LEFT hand that were trapped.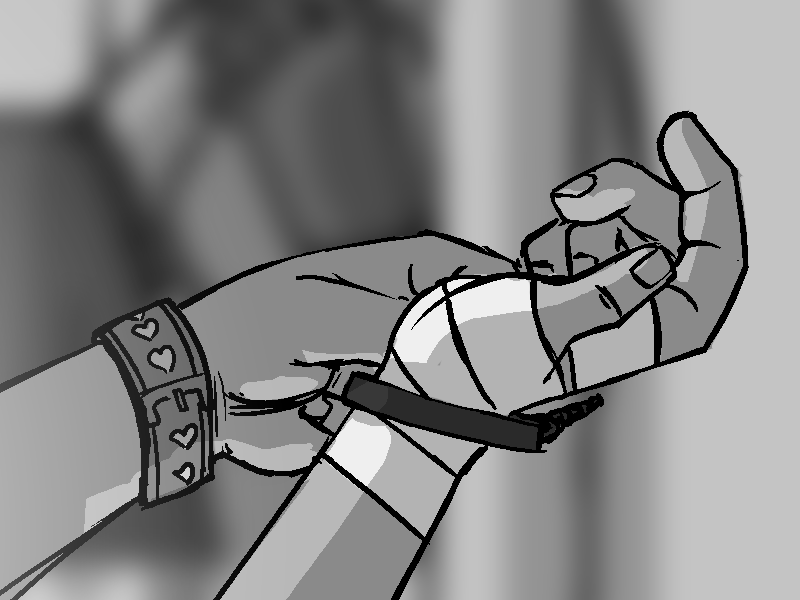 Scraping noises. A hinge. The door to the basement being opened.
Bina tries to ignore it.
"Oh god. What is that?! Is that a mask!?"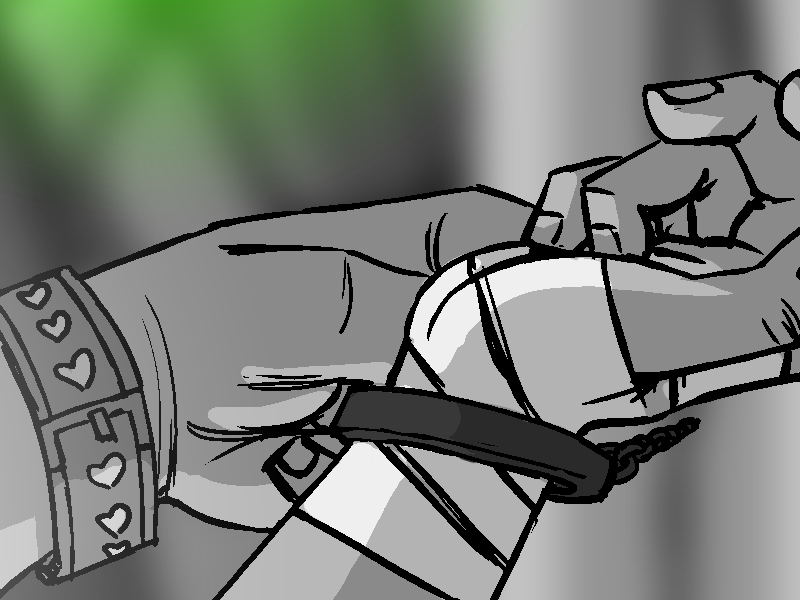 Footsteps on the stairs.
She can do this. It's just metal. She can outsmart
metal
.
"Come on! Really? You're just trying to scare us! Stop it! Stop! Just stop it!"
This is really, VERY tricky. WHY couldn't these be the pink fluffy kind? THEY had a safety release button.
"Kid! Kid we have to go. We HAVE to g-"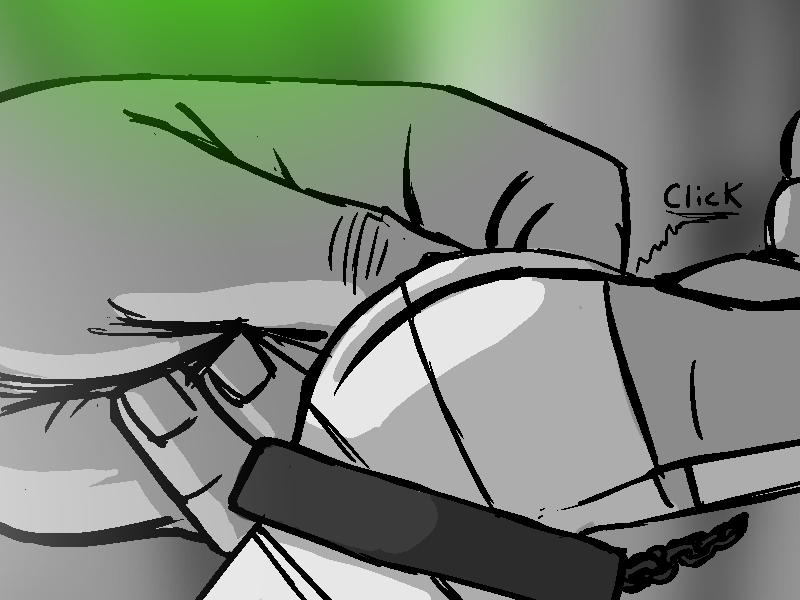 Notes
Hallo everyone! Bit of an update on the retcon, which is taking a very long time to finish because I keep not drawing it!

It is a whopping twenty seven updates long, and I've managed to do… eleven of them.

I will get it done, but it's going to take a while, as I have to squeeze it in around regular updates. Thanks for being patient!