>Lockpick. Now.

> Ignore the footsteps and what they imply, you need to get free before the roof caves in!

> So, are you going to try to get out sometime before the roof collapses?

Pick the lock!

Pick the lock out of the handcuffs!

Bina: pick the lock
YES! YES! TIME FOR PICKING!
The slithery dragging footsteps above then stop.
OK. Ok. First the wire goes INTO the lock, then you bend it sideways.
"Ooohh god… it heard us!"
Then you pull it out of the lock and insert it at an angle. This is the fiddly part. There's these sorta grooves you have to -

Huh. Now I wonder where that green glow was coming from…
Brilliant neon light streams down the staircase, a hazy wave of lime green.
There.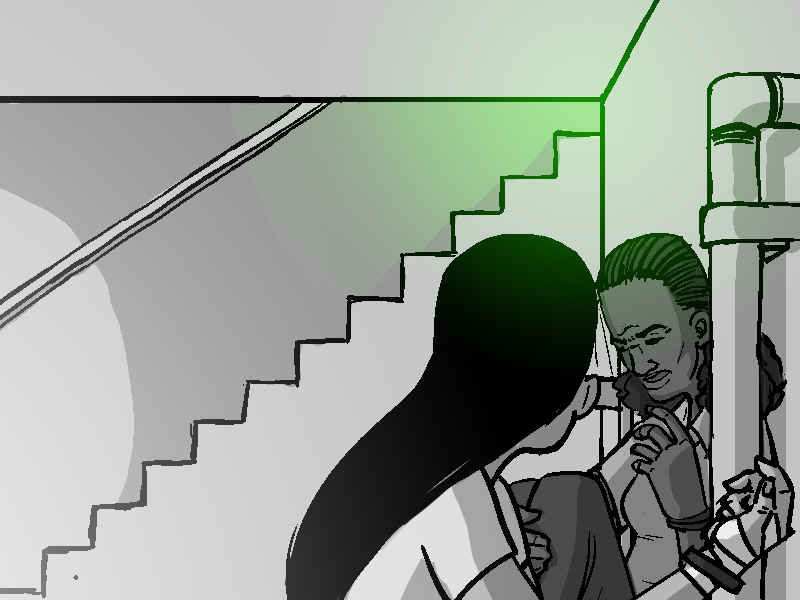 Then gone.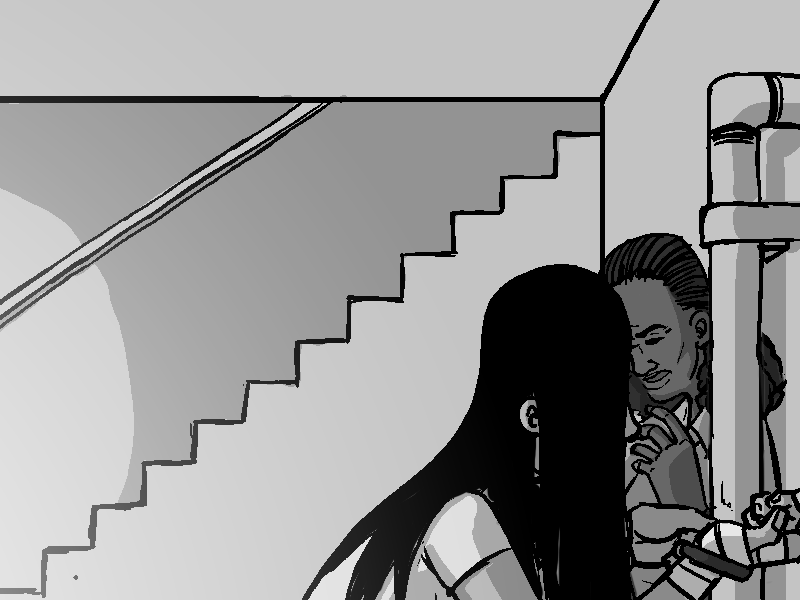 Then there again.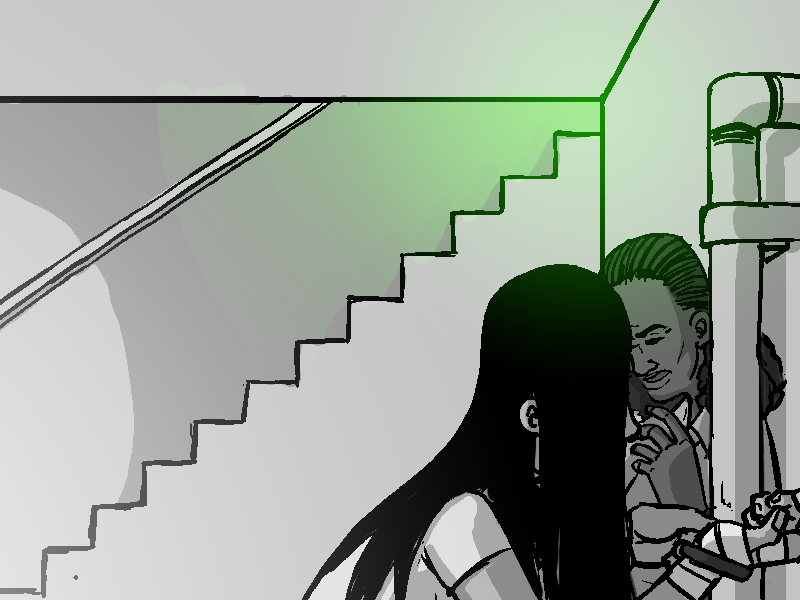 Bina watches them out of the corner of her eye. Trying to ignore the shuffling footsteps getting louder. Trying to ignore the slithery, somehow
leathery
sound of something being dragged over the linoleum tiles. Trying to ignore the creaks and groans from the metal bar behind from her, as it slowly, but perceptibly, loses the fight against gravity. Trying to ignore Kendra, who is praying now.
Trying to ignore her own heartbeat, slamming against the inside of her chest, a trapped bird against a windowpane.
Trying to ignore her INCREDIBLE need to pee.
Come ON! You can't build a complicated lock this SMALL.
The light… the way it appears and disappears… it's like someone waving a flash-light around.
Like someone
searching.
Getting closer.
Notes

Pull hand out of cuff so you can hold it more steadily for picking.
Man, a loony-toons style adventure would be
awesome
.
*writes notes*

finally caught up with this just holy frick this is great ok
Thanks!
In other news, I am increasingly annoyed by the limitations of the animated gif.