>BECAUSE I TOOK IT BECAUSE IT WAS THERE! I KNOW I SHOULDN'T HAVE TAKEN IT, BUT I DID. YOU ARE NO LESS INTENSE IN ANY TIMELINE/ITERATION, SO I KNOW THAT IF I TOLD YOU THIS *EXACT* DISCUSSION WOULD OCCUR. I DIDN'T WANT TO BE YELLED AT OKAY?
"Because you're kinda scary and also maybe the Doctor and you were
sick
and I didn't want to stress you out, and because I was worried you won't trust me any more ever, and I can't afford an apartment on my own and if we get out of this we're still going to be room-mates and I didn't want it to be weird and - and because I really didn't want to have this conversation!"
Amie thinks that's about half of it but she's run out of breath.
"You think I'm scary?"
Bina looks a little hurt at the suggestion.
"A little. You're kinda intense Bina."
"I'm not
intense,
" says Bina, intensely.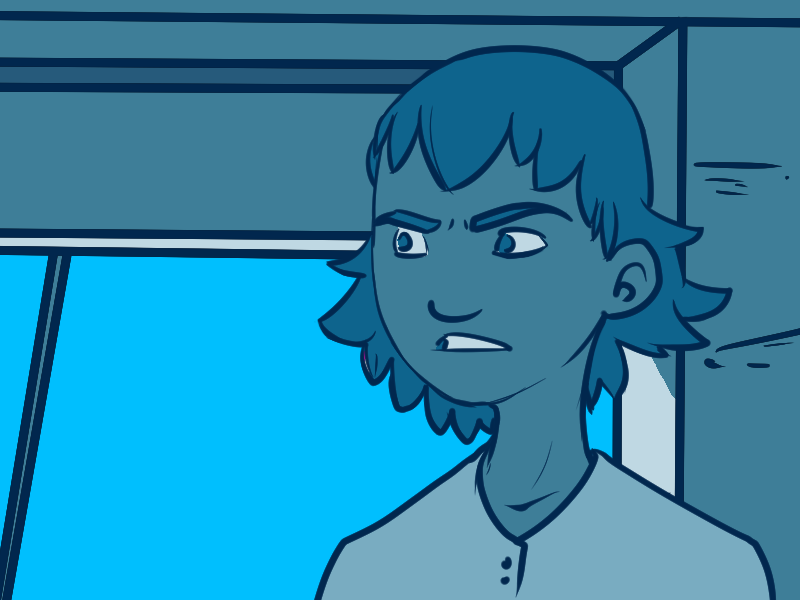 "Hah, yeah, OK," says Amie. "This is why I didn't want to have this conversation."

Trying to avoid getting yelled at IS THE BEST FUCKING WAY TO GET YELLED AT
"Yeah, well sucks to be you because now you're going to have to have this conversation at least three times!"