> Do you see that black stuff, or is it just us?
Oh yeah, Bina can see the black stuff! It's like what was surrounding the dog the first time she saw it, and again, what surrounded the loader just a few minutes ago.

Check out that weird pulsing anti-luminescence around the blood.
The strange anti-luminance looks like television static mixed with the taste of black liquorice and a side order of nausea.

> Get outta here!
TIME TO LEAVE!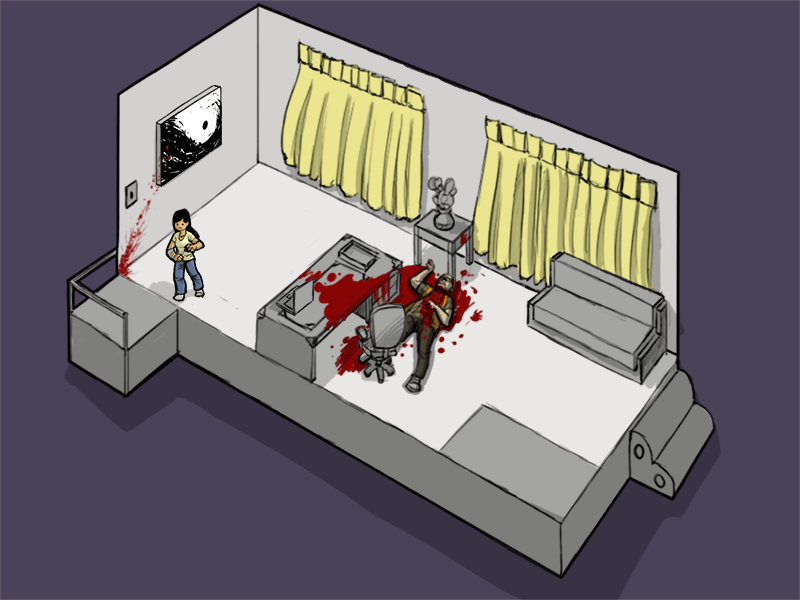 Bina dives for the door handle.

See if you can collect the black stuff into your arm somehow.

Try to control the black stuff maybe? Is it even really there?

> bend the black stuff to your will. You have the glowy hand. It is within your control.
Wait.
No.
Screw that.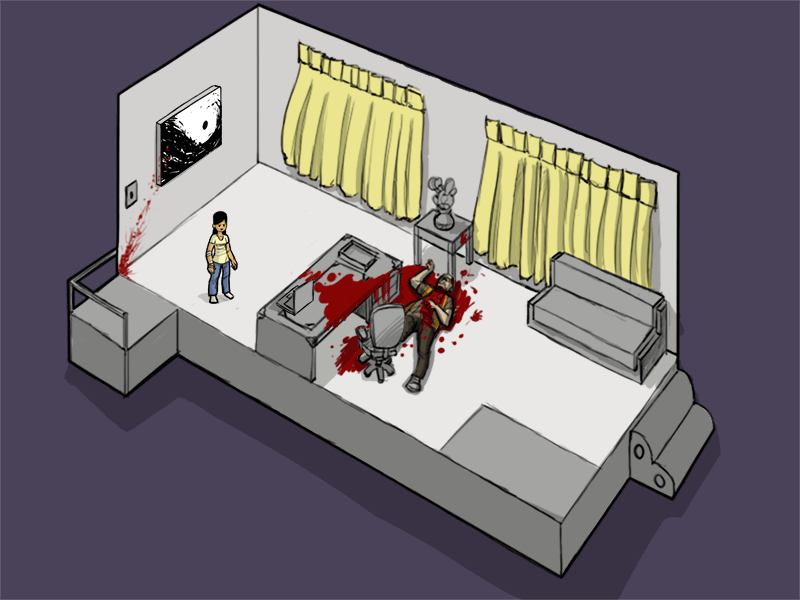 She's been running and running and running, and not learning anything. Not even really thinking about anything. She keeps doing that and she's dead. Or worse. She can't just REACT to this. She has to think!
She has to figure this out.