HAVE YOU LEARNED NOTHING FROM HORROR FILMS???? NEVER SPLIT UP THE GROUP IN QUESTIONABLY SAFE ENVIRONMENTS!

Don't split the party!

How many PCs does it take to change a light bulb?
All of them. NEVER SPLIT THE PARTY!
"Don't split the party Emmie," mutters Emmie to himself as he splits the party. "I wonder what
they're
doing, 'cause I'm up here being an idiot…"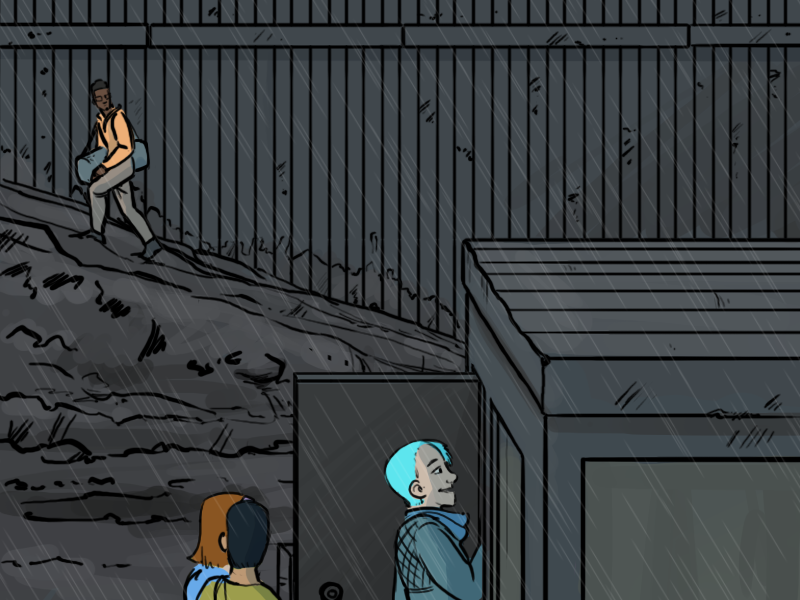 "Write in code?" suggests Amie, in what to Emmie sounds like a baffling non-sequiter.
"Aha! Very clever," comes the muffled voice of Bina. "But codes can be cracked -"
Emmie keeps walking.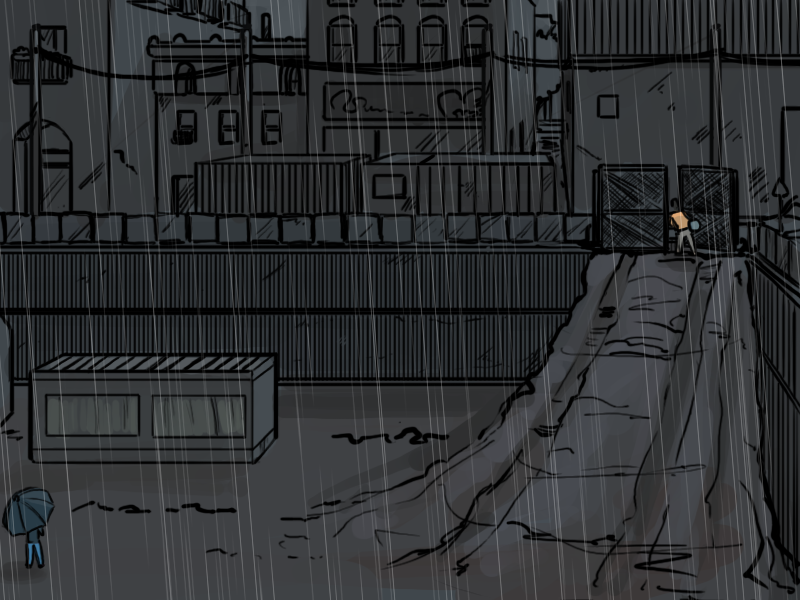 The gate, it seems, is not locked.
Notes
I went and flipped the rain direction on the last panel 'cause it was bothering so many people.