> Try to see what's causing the flickering.
Uh….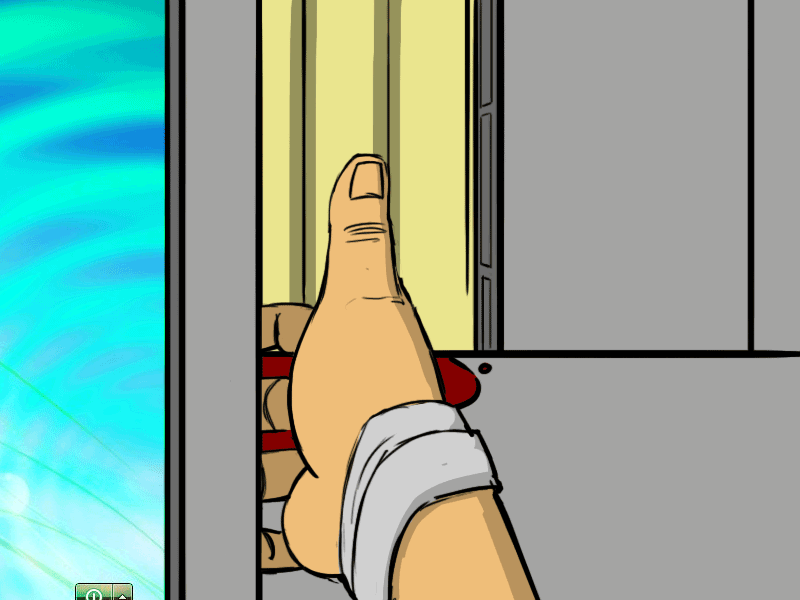 Wow. That is probably not a good sign.

[W]ave your freakishly glowing hand around over the computer. That will probably have some exciting and potentially useful effect.
It doesn't seem to be DOING anything to the computer, really, but it's distorting the screen like a magnet. A green magnet.
In her hand.
Bina tries not to think the words "radiation poisoning" and fails.