"You've just doomed her to wearing terrible ties."
"Only one of them wore terrible ties!" says Amie. "And it was sort of ironically!"
"What about Tom Baker?"
"That was a scarf!"
"Shh!"
says Kendra.
"And besides, same thing, plus Bina already has a magic scarf."
"Urgh," groans Bina.
"God, this is so weird."
"What?"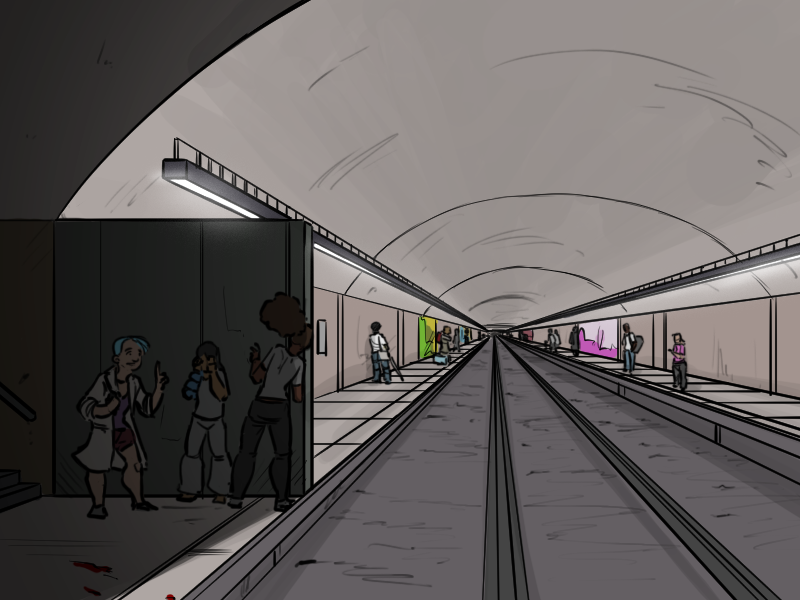 "Everyone's just… waiting for the subway. Like it's a normal day."