Kendra… you ASKED Amie for help.
"Hey!
You
asked for help," says Amie.
"Yeah, but - you could be a little nicer about it."
"I thought it was best just to get it over with, you know, like ripping off a band-aid," says Amie.
"Wait! Shut up! This isn't a thing. I don't want time travel!"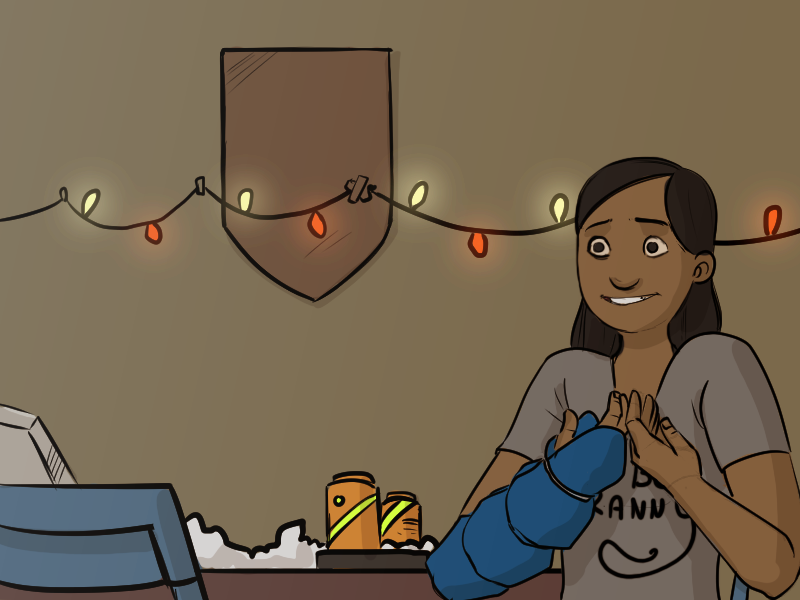 >She has a point Bina. After all, I bet you keep thinking "If I could go back and fix this…" with everything you do that goes even slightly wrong, especially with Lash.
"You never wanted to go back in time and fix stuff?" asks Amie.
"OK - OK maybe!" says Bina, holding up a hand placating. "But no, it's still not a thing because A, hasn't
everyone
wanted to do that at some point? And B - and this is
important
- I
hate
time travel! I really hate it!"
Notes

AAAAAH I READ THE WHOLE THING FROM THE BEGINNING AND I'M FINALLY HERE TO SAY
+1 reader! Love everything that's going on. This took like a month XD I can understand and speak Korean (you asked this like 600 panels ago) and I came here from an advertisement (see, it does work!). Can't wait to see how this all wraps up :P
Hi David! Aaaa! I'm glad you enjoyed yourself! I'm very interested in seeing how this all wraps up myself. :)