"What? No! Kendra, I think you're amazing! I just want you to be safe ya big goof!"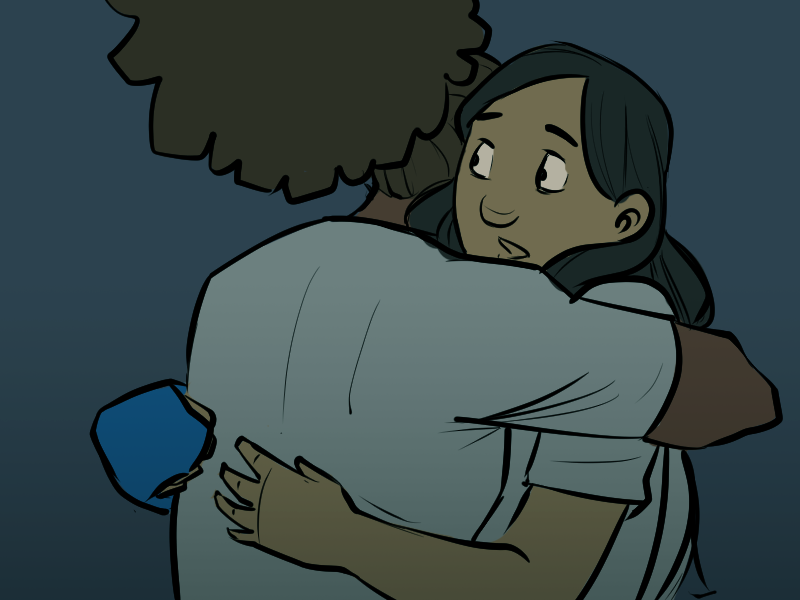 "I'm not a goof."
"You're a little bit of a goof," says Bina.
"Noo…."
"I think you might be. Just a little. A little bit goof."
Kendra moans in protest.
"You kicked him in the face pretty good though," says Bina, changing the subject. "I mean like
right
in the
face
. It was great."
"Yeeeah…"
"I could watch that on repeat forever."

Somebody: Walk in on this.
"Hey," says Amie, out of nowhere, causing them both to jump. "So I just had the weirdest conversa-aaaand I'm interrupting something, aren't I?"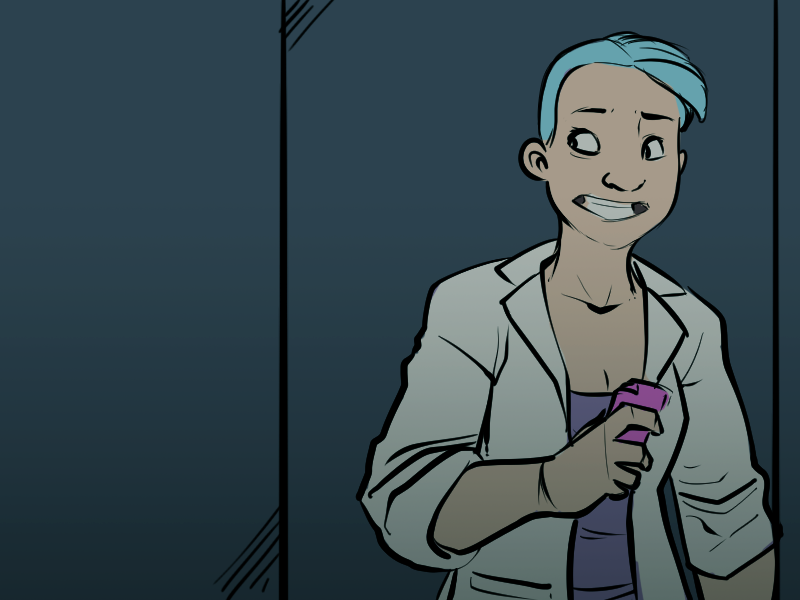 "I am
definitely
interrupting something," says Amie. "This seems like I'm interrupting, I'll go."