> How do you feel?
Angry.
"You wore her face."
Bina looks at her hand.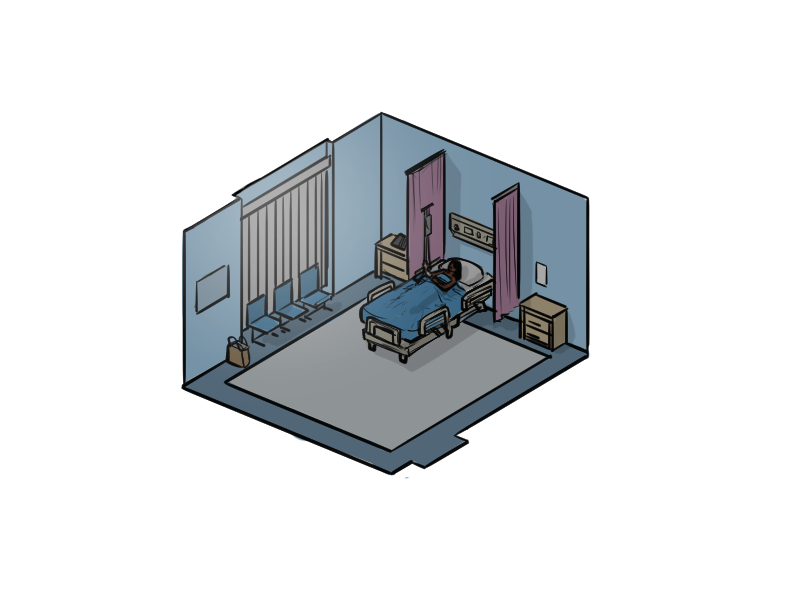 "I will kill you for that."
Notes
Daaaang! Got kinda close too, but I probably needed another hour or more at least, so it wasn't
that
close. Got a lot of it done tonight though. Here's what I have at the moment, I'll show you when it's done: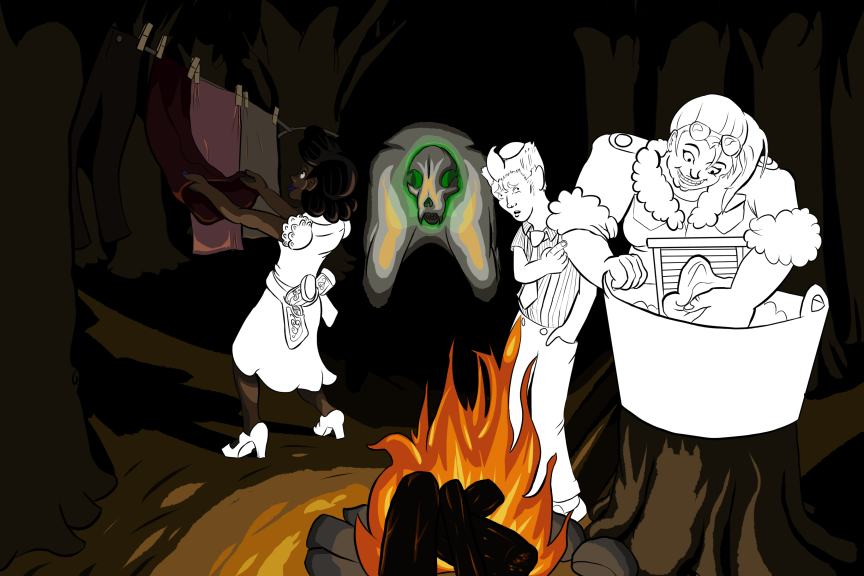 Art is hard. Life is pain.
So congrats on 1000 updates, that's a pretty amazing accomplishment! I must say I envy and admire your tenacity. If I had a work ethic like yours, my webcomic would probably be online and in a decent amount of progress by now! You've got a great comic, Jack, I can't wait to see where it goes next.
Hey Wolftamer! That is a really cool picture. I love the character designs. I really wanted to wait until you'd entered, but we both ran out of time.
As for the contest!
Because I am an enormous nerd, I did the drawing in python. My code is here:
from random import choice entrants = """ Bohandas Tegerioreo Fuade Chizita 2Cre@te rachelcp Wessolf27 Dave Rapp """.strip().split("\n") print "And the winner is... %s" % choice(entrants)
And the winner was… Dave Rapp.
Now Dave didn't want the prize, being a Gimp user, so I had to find the person furthest from Dave in the list of entrants sorted alphabetically
sorted(entrants,key=lambda s: s.lower()) > ['2Cre@te', 'Bohandas', 'Chizita', 'Dave Rapp', 'Fuade', 'rachelcp', 'Tegerioreo', 'Wessolf27']
Which leaves us with Dave as our winner and Wessolf27 as the recipiant of the prize.
Wessolf, please ping me over PM with your choice as to which piece of software (Clip Studio or Photoshop) you're interested in, as well as your e-mail address so I can deliver your prize.
Thank you everyone who entered and thank you all for reading.